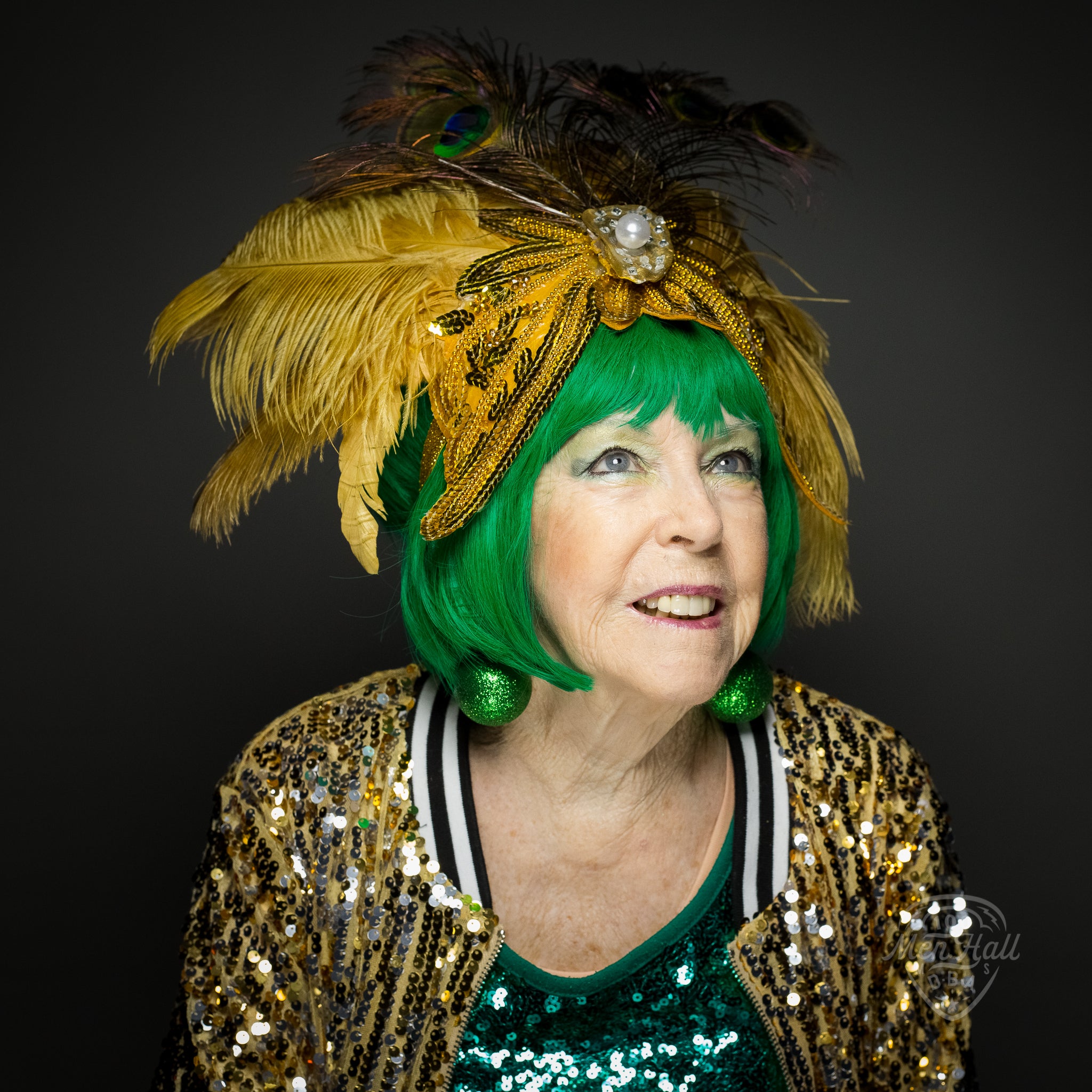 Fran Cremer
DAY 098 Fran Cremer [Raw Oyster Marching Club] photographed exclusively for the 100 Men Hall People Project (100MHPP). 
I knew about the Hall 40 years ago because we lived here. I knew where it was but had never came inside. I always had little children then. I was a Girl Scout leader, a Brownie leader and subbed at North Bay for years, so I never got over here. Today is the first time I've come inside. It has so much history, and I've read and heard people talking about it.  
(Photo by: Gus Bennett | The 100 Men Hall People Project) 
____________ 
100MHPP RIGHTS USAGE TERMS: This official 100 Men Hall People Project (100MHPP) photograph is made available only for publication by news organizations and/or for personal use printing by the subject(s) of the photograph. The photograph may not be manipulated in any way and may not be used in commercial or political materials, advertisements, emails, products or promotions that in any way suggests approval or endorsement by the 100 Men Hall People Project or Rachel Dangermond.  
© 2019 The 100 Men Hall People Project (100MHPP) 
#100MenHall #100MenHallPeopleProject #mgcnha #heritagearea #GusBennett #Mississippi