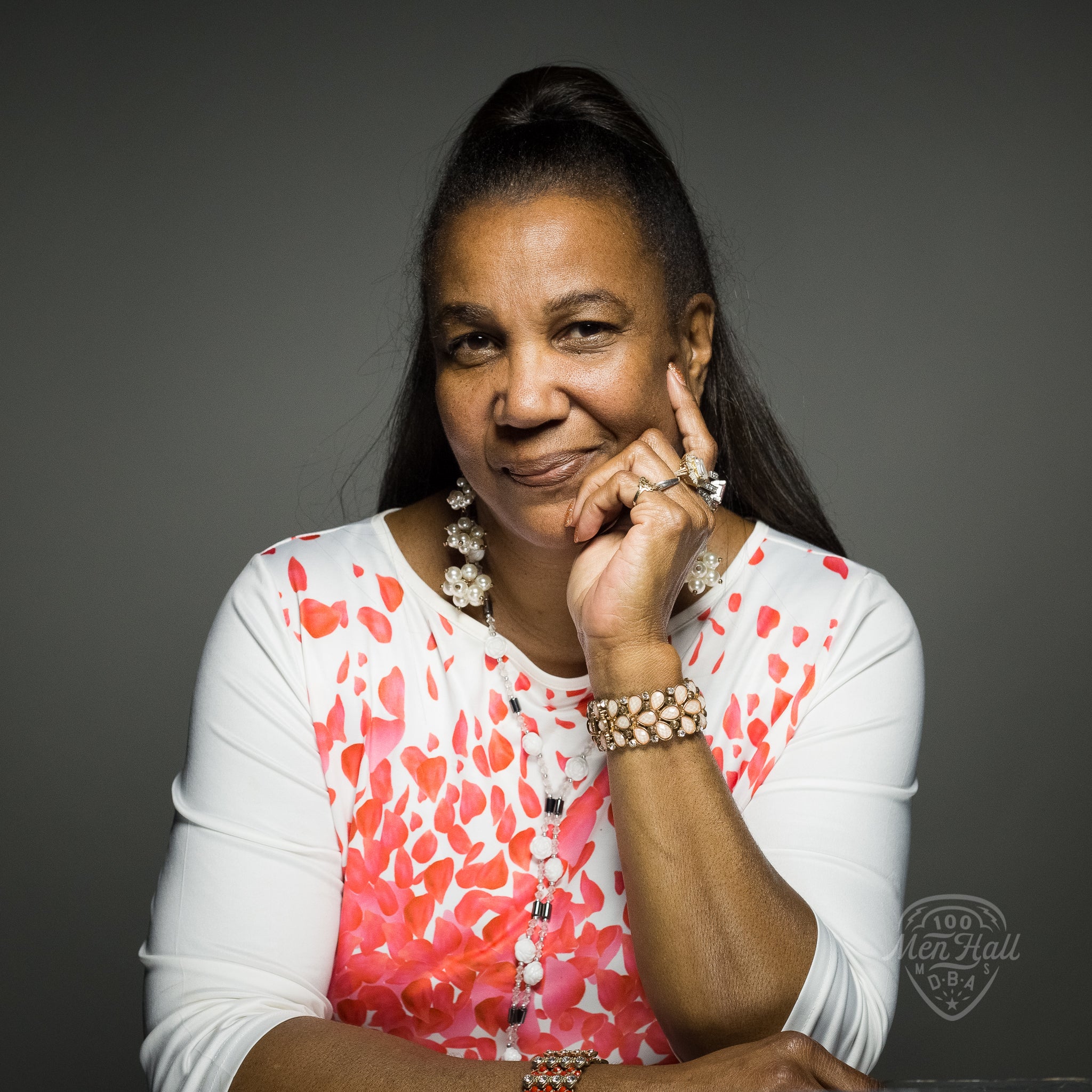 Marsha Christmas
DAY 097 Marsha Christmas photographed exclusively for the 100 Men Hall People Project (100MHPP). 
My parents used to come here; my mother, Geri Watson, was queen like five times for Mardi Gras. I was also one of her maids; I started my dancing career here. I used to come and compete in dance contests and it took me to New Orleans and it took me to the stage of Municipal Auditorium for the Soul Train contest from California and I came in third place. The Merry Makers would host the dance contests here at the Hall. Chocolate Milk and the Meters played and we would dance to them. So many good times – really, seeing my mother crowned Queen was magical to me and being on her court. I saw King Floyd perform and Chocolate Milk was wonderful. I used to come with my dance partner, Clarence Taylor. We were Pop Lockers. For me, my best memory, it was winning the dance competitions because I was the robot queen.  
(Photo by: Gus Bennett | The 100 Men Hall People Project) 
____________ 
100MHPP RIGHTS USAGE TERMS: This official 100 Men Hall People Project (100MHPP) photograph is made available only for publication by news organizations and/or for personal use printing by the subject(s) of the photograph. The photograph may not be manipulated in any way and may not be used in commercial or political materials, advertisements, emails, products or promotions that in any way suggests approval or endorsement by the 100 Men Hall People Project or Rachel Dangermond.  
© 2019 The 100 Men Hall People Project (100MHPP) 
#100MenHall #100MenHallPeopleProject #mgcnha #heritagearea #GusBennett #Mississippi