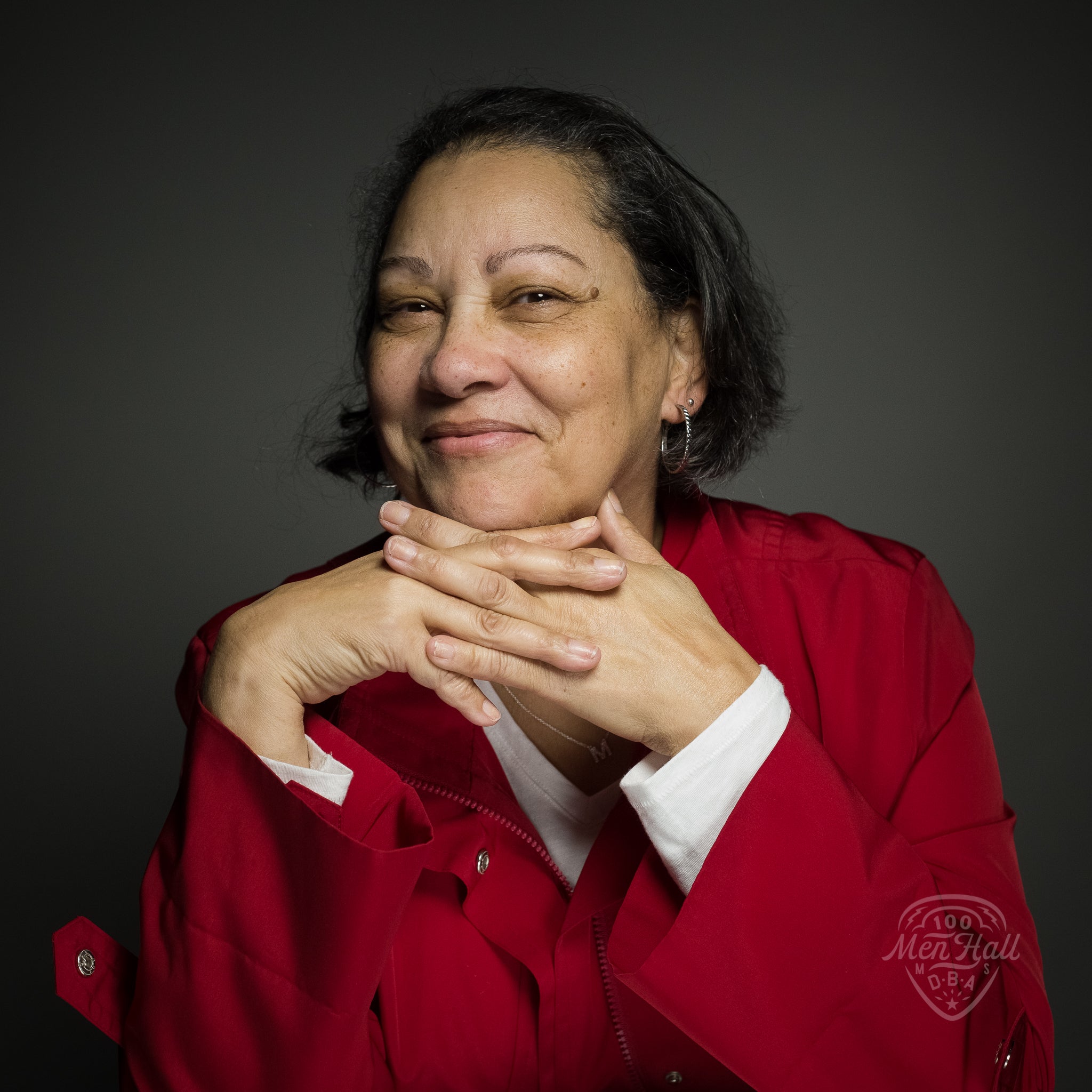 Mary E. Labat
DAY 096 Mary E. Labat photographed exclusively for the 100 Men Hall People Project (100MHPP). 
I remember St. Rose had a fashion show at the Hall. We were in eighth grade or less. I remember being here when James Brown was here, seeing him across the stage and throwing his cape off! I don't remember how old I was; I wasn't with my parents and I lived a sheltered life, so I don't remember who I was with. I know I had fun watching James Brown. My daddy worked and my mom wasn't social. My dad was a member of the Hundred Members DBA for two years. My daddy's father, Sumner Labat had a band that I don't remember the name of. My grandmother was a midwife (Carmen Eugenia Moret) and along with Vivian Singleton, Elizabeth Saucier and Rosa Vee Taylor delivered most of the babies here in Bay Saint Louis. Because of racial inequality, prejudice and segregation, the local hospitals did not admit people of color. Carmen's oldest daughter, Ernestine, became a nurse and would go with her mother "on a case" as the visits were called and sometimes there was no payment.  
(Photo by: Gus Bennett | The 100 Men Hall People Project) 
____________ 
100MHPP RIGHTS USAGE TERMS: This official 100 Men Hall People Project (100MHPP) photograph is made available only for publication by news organizations and/or for personal use printing by the subject(s) of the photograph. The photograph may not be manipulated in any way and may not be used in commercial or political materials, advertisements, emails, products or promotions that in any way suggests approval or endorsement by the 100 Men Hall People Project or Rachel Dangermond.  
© 2019 The 100 Men Hall People Project (100MHPP) 
#100MenHall #100MenHallPeopleProject #mgcnha #heritagearea #GusBennett #Mississippi