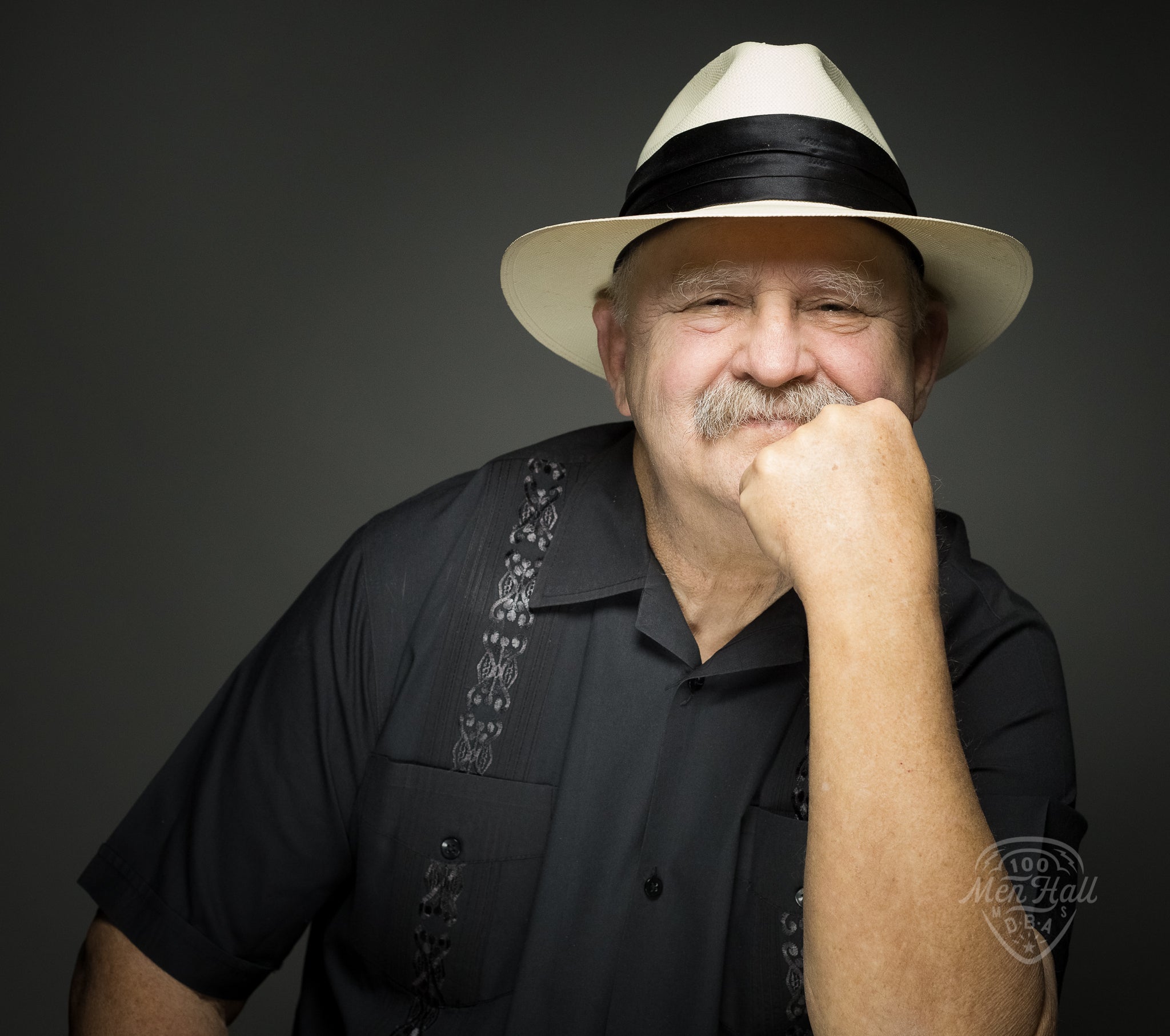 Jack Schornick
DAY 156 Jack Schornick photographed exclusively for the 100 Men Hall People Project (100MHPP). 
We first heard about the Hall after Katrina when it was being bought and revitalized. I've been a St. Rose parishioner since the early 90s but I don't really remember much talk about the Hall except hearing from my friends and parishioners about the activities that took place over there. After Katrina when Jesse and Kerry reopened it, we were there I think for every or almost every event. We are thrilled with the direction the Hall is going now. Our fondest memories would be hard to say but I think for both of us the chance to dance on that floor with live music right there was always just a wonderful feeling and still is as well as listening to some of our good friends perform there like Phil Williams, which brought joy to our hearts! 
(Photo by: Gus Bennett | The 100 Men Hall People Project) 
____________ 
100MHPP RIGHTS USAGE TERMS: This official 100 Men Hall People Project (100MHPP) photograph is made available only for publication by news organizations and/or for personal use printing by the subject(s) of the photograph. The photograph may not be manipulated in any way and may not be used in commercial or political materials, advertisements, emails, products or promotions that in any way suggests approval or endorsement by the 100 Men Hall People Project or Rachel Dangermond.  
© 2019 The 100 Men Hall People Project (100MHPP) 
#100MenHall #100MenHallPeopleProject #mgcnha #heritagearea #GusBennett #Mississippi