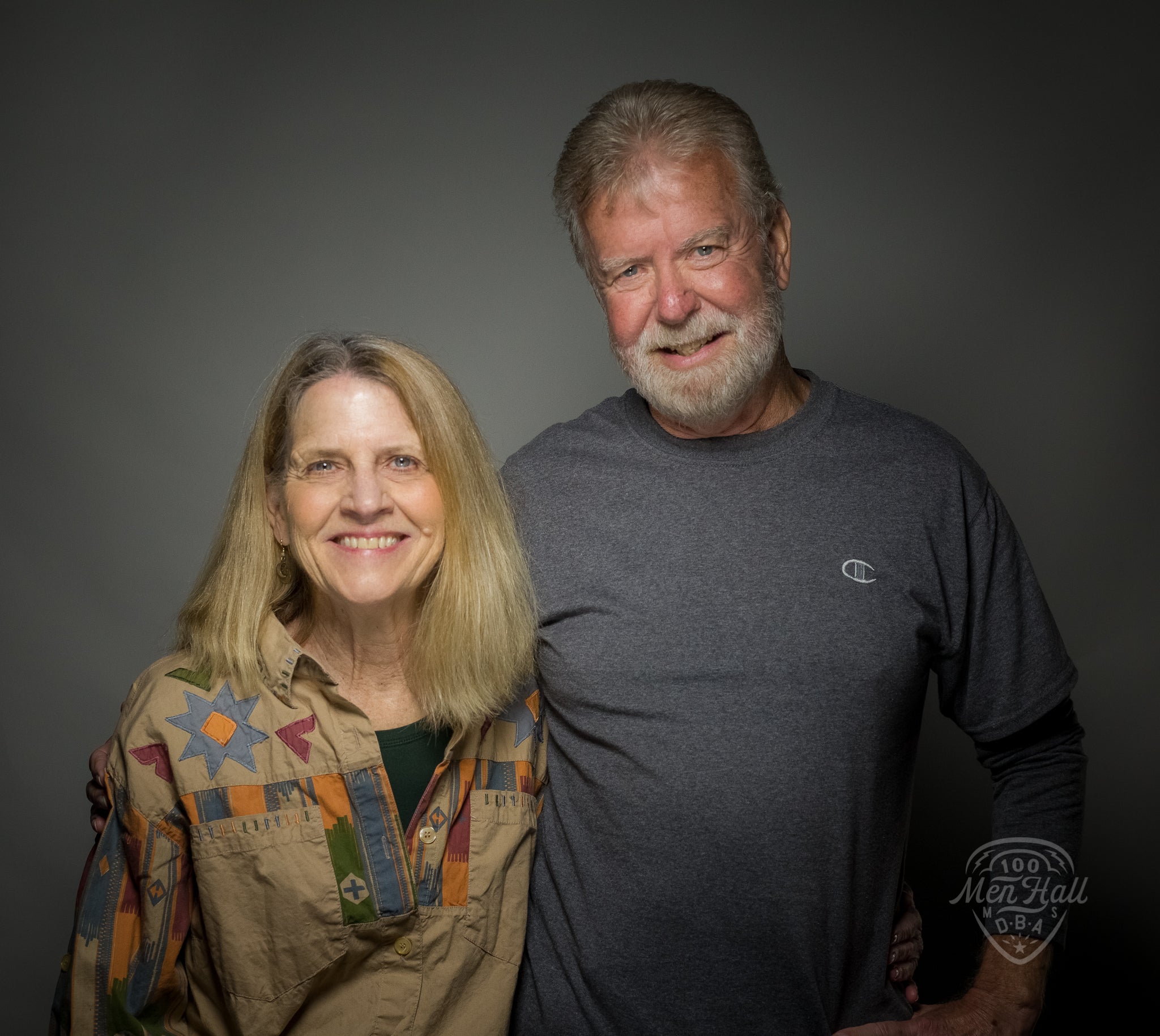 Janice and Don Brandin
DAY 224 Janice and Don "Bones" Brandin photographed exclusively for the 100 Men Hall People Project (100MHPP). 
Probably when the previous owners bought it was when I first learned about the Hall. I loved it. I remember dancing with a friend of mine who is a musician from New Orleans, Lenny McDaniel. We were dancing and he is not with us anymore so it pops up as one of those moments that stick out in my mind. I know about the history and about it being an African American landmark.  
(Photo by: Gus Bennett | The 100 Men Hall People Project) 
____________ 
100MHPP RIGHTS USAGE TERMS: This official 100 Men Hall People Project (100MHPP) photograph is made available only for publication by news organizations and/or for personal use printing by the subject(s) of the photograph. The photograph may not be manipulated in any way and may not be used in commercial or political materials, advertisements, emails, products or promotions that in any way suggests approval or endorsement by the 100 Men Hall People Project or Rachel Dangermond.  
© 2019 The 100 Men Hall People Project (100MHPP) 
#100MenHall #100MenHallPeopleProject #mgcnha #heritagearea #GusBennett #Mississippi