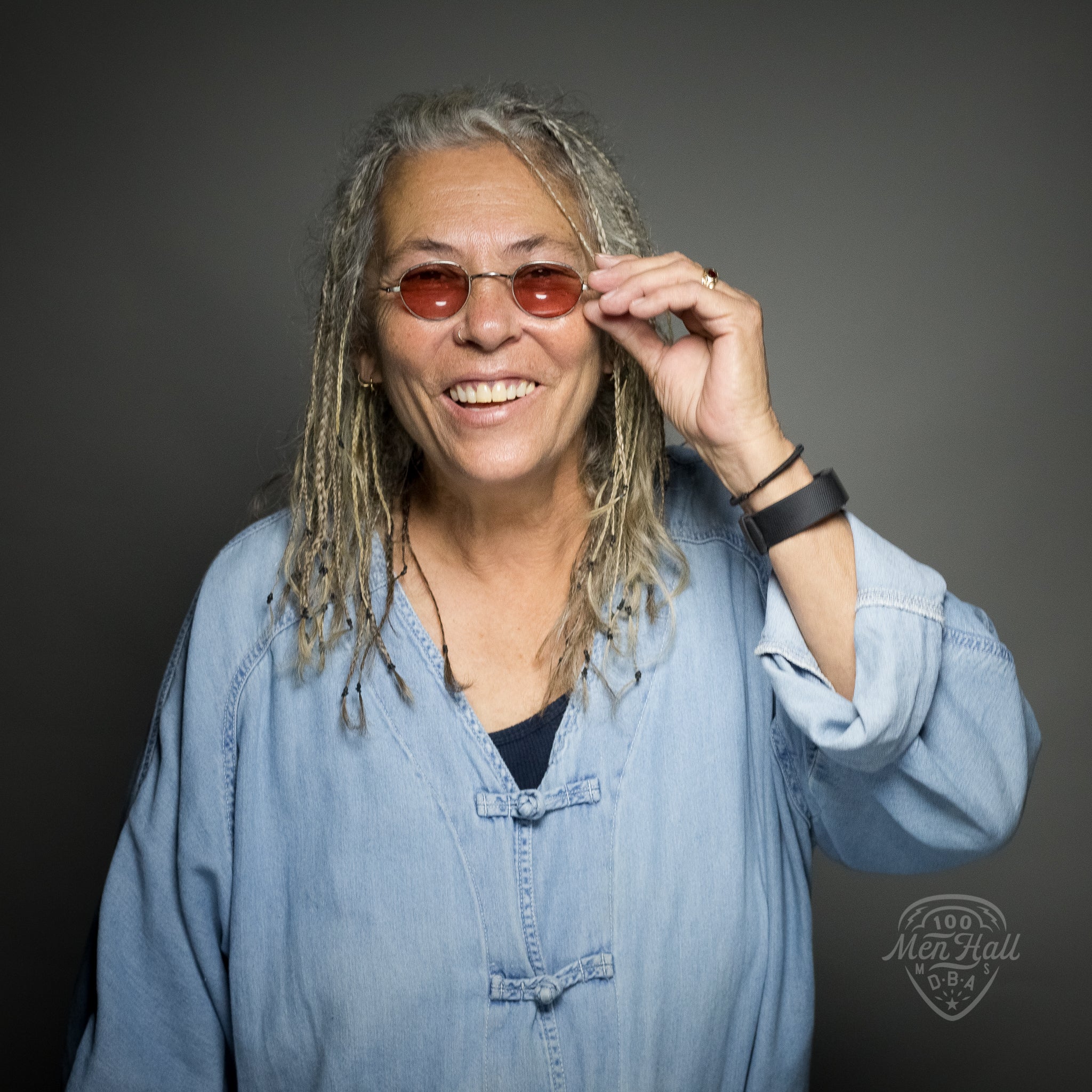 Prima Luke
DAY 225 Prima Luke photographed exclusively for the 100 Men Hall People Project (100MHPP). 
I was in about seventh grade and grew up several blocks from here. I wasn't allowed to come here. I wasn't old enough and I was white and it was 1970. Some of the girls on the basketball team, Sputnik and Monica would say come over to the Hall with us telling me Prima, no one is going to hurt you. The closest I got was out in the parking lot. After Katrina, when Jesse and Kerrie bought it I came and saw quite a few musicians here. I liked Homegrown Jam Band. We came when the Blues marker was put in. The Blues marker dedication day was pretty nice. I liked seeing everyone dancing.  
(Photo by: Gus Bennett | The 100 Men Hall People Project) 
____________ 
100MHPP RIGHTS USAGE TERMS: This official 100 Men Hall People Project (100MHPP) photograph is made available only for publication by news organizations and/or for personal use printing by the subject(s) of the photograph. The photograph may not be manipulated in any way and may not be used in commercial or political materials, advertisements, emails, products or promotions that in any way suggests approval or endorsement by the 100 Men Hall People Project or Rachel Dangermond.  
© 2019 The 100 Men Hall People Project (100MHPP) 
#100MenHall #100MenHallPeopleProject #mgcnha #heritagearea #GusBennett #Mississippi