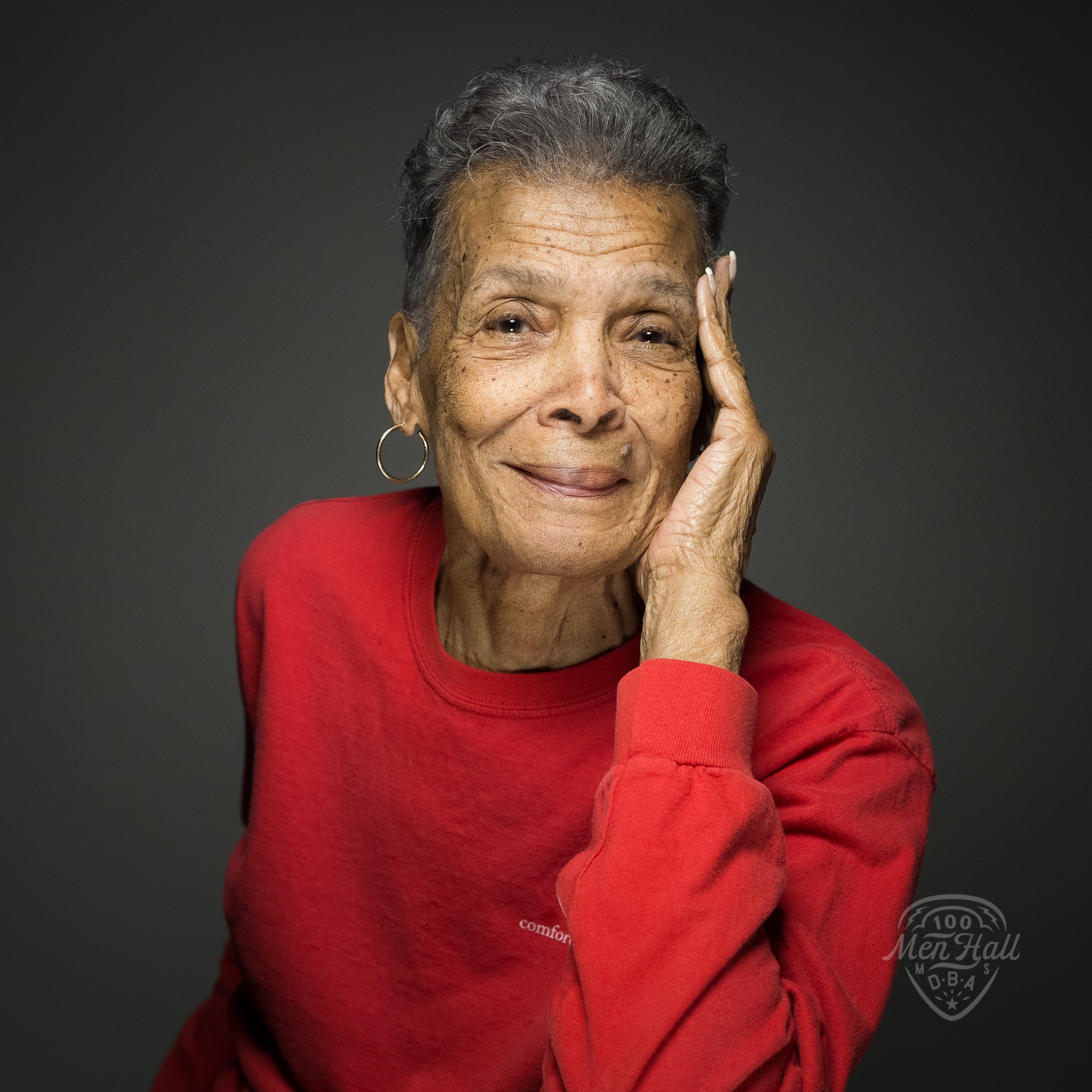 Jean Dorsey
DAY 120 Jean Dorsey photographed exclusively for the 100 Men Hall People Project (100MHPP). 
First time I started coming here was my husband, Wilbert Dorsey, used to book bands and I was about 17 or 18 years old and they had dances every Monday night. $1.25 to get in. Big Joe Turner, Fats Domino, and many more. My husband was a member of the Hundred Members Debating Benevolent Association. We did not have fights, you couldn't smoke, the only thing strong to drink was wine and the dances started at 8 and by 1PM, we were out of here. After I got older, I could understand the significance of this place. The only thing I couldn't understand is how we came to a dance on Monday nights and got up the next day to go to school. My mom would say if we didn't get up for school the next day we couldn't go to the dance. The bar was back in the kitchen, and the stairs were on the side. I was in the Krewe of Real People and Le Damemoiselle.  
(Photo by: Gus Bennett | The 100 Men Hall People Project) 
____________ 
100MHPP RIGHTS USAGE TERMS: This official 100 Men Hall People Project (100MHPP) photograph is made available only for publication by news organizations and/or for personal use printing by the subject(s) of the photograph. The photograph may not be manipulated in any way and may not be used in commercial or political materials, advertisements, emails, products or promotions that in any way suggests approval or endorsement by the 100 Men Hall People Project or Rachel Dangermond.  
© 2019 The 100 Men Hall People Project (100MHPP) 
#100MenHall #100MenHallPeopleProject #mgcnha #heritagearea #GusBennett #Mississippi