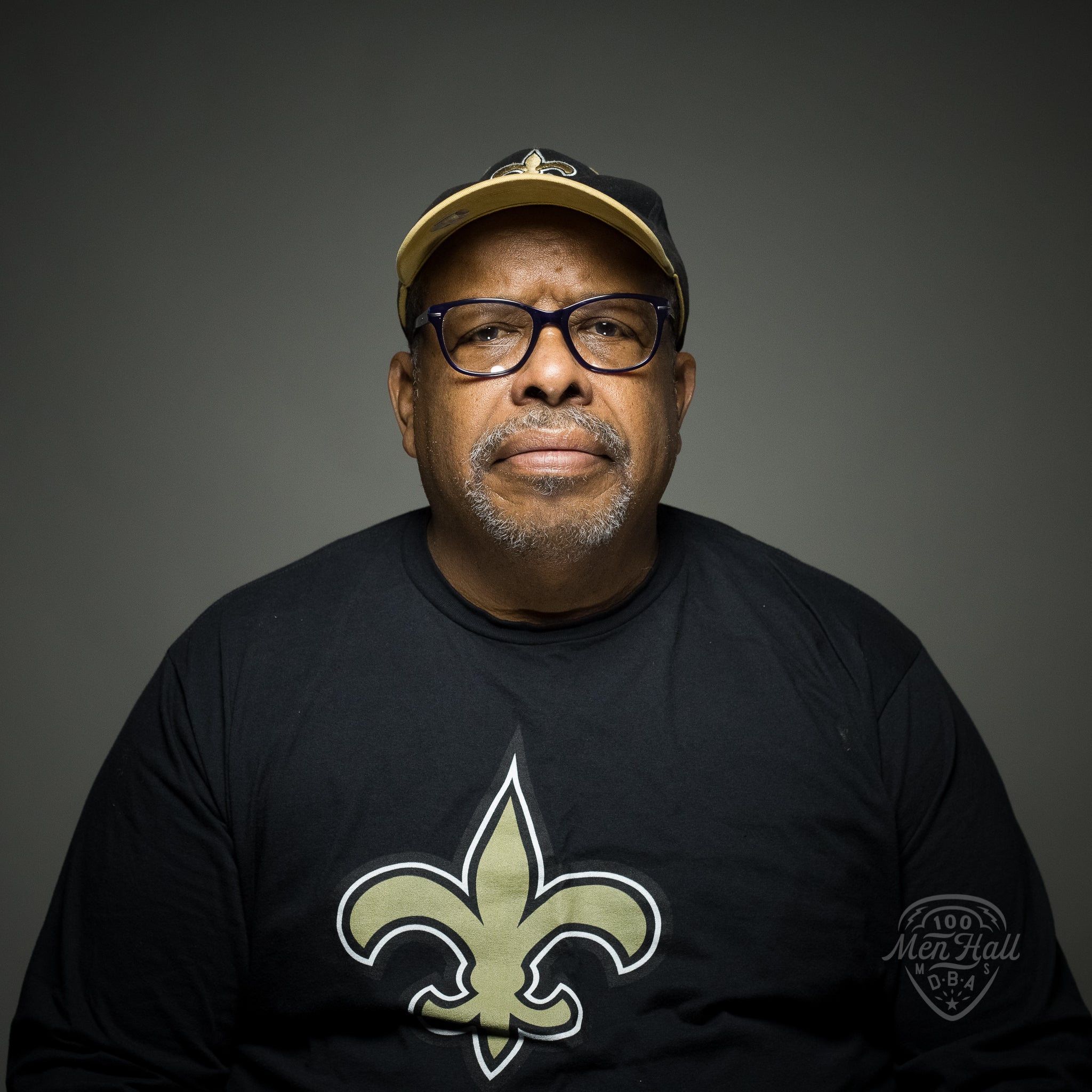 Leo Maurice Jr.
DAY 119 Leo Maurice Jr. photographed exclusively for the 100 Men Hall People Project (100MHPP). 
I was 15 when I first came to the Hall. I came because this was the place to come as a rite of passage when you're a teenager. It was the only place unless it was at a school dance. There was stuff here for teenagers. If it was an adult thing we hung outside and listened to the music out there. The first band was the Funky Meters out of New Orleans. First live band I ever really heard. It was a fixture in our life. After I grew up and married and left here, I came back and it was closed down – I said "wow". I realized the importance of it. This place was the first place I got passed out drunk drinking moonshine with a buddy of mine; it was a Christmas eve event, and I was sixteen and I missed Christmas. Actually this is my most fond memory because it's my history. My first real dance, my first real pass out drunk – not sure which was more significant.  
(Photo by: Gus Bennett | The 100 Men Hall People Project) 
____________ 
100MHPP RIGHTS USAGE TERMS: This official 100 Men Hall People Project (100MHPP) photograph is made available only for publication by news organizations and/or for personal use printing by the subject(s) of the photograph. The photograph may not be manipulated in any way and may not be used in commercial or political materials, advertisements, emails, products or promotions that in any way suggests approval or endorsement by the 100 Men Hall People Project or Rachel Dangermond.  
© 2019 The 100 Men Hall People Project (100MHPP) 
© 2019 The 100 Men Hall People Project (100MHPP) 
#100MenHall #100MenHallPeopleProject #mgcnha #heritagearea #GusBennett #Mississippi