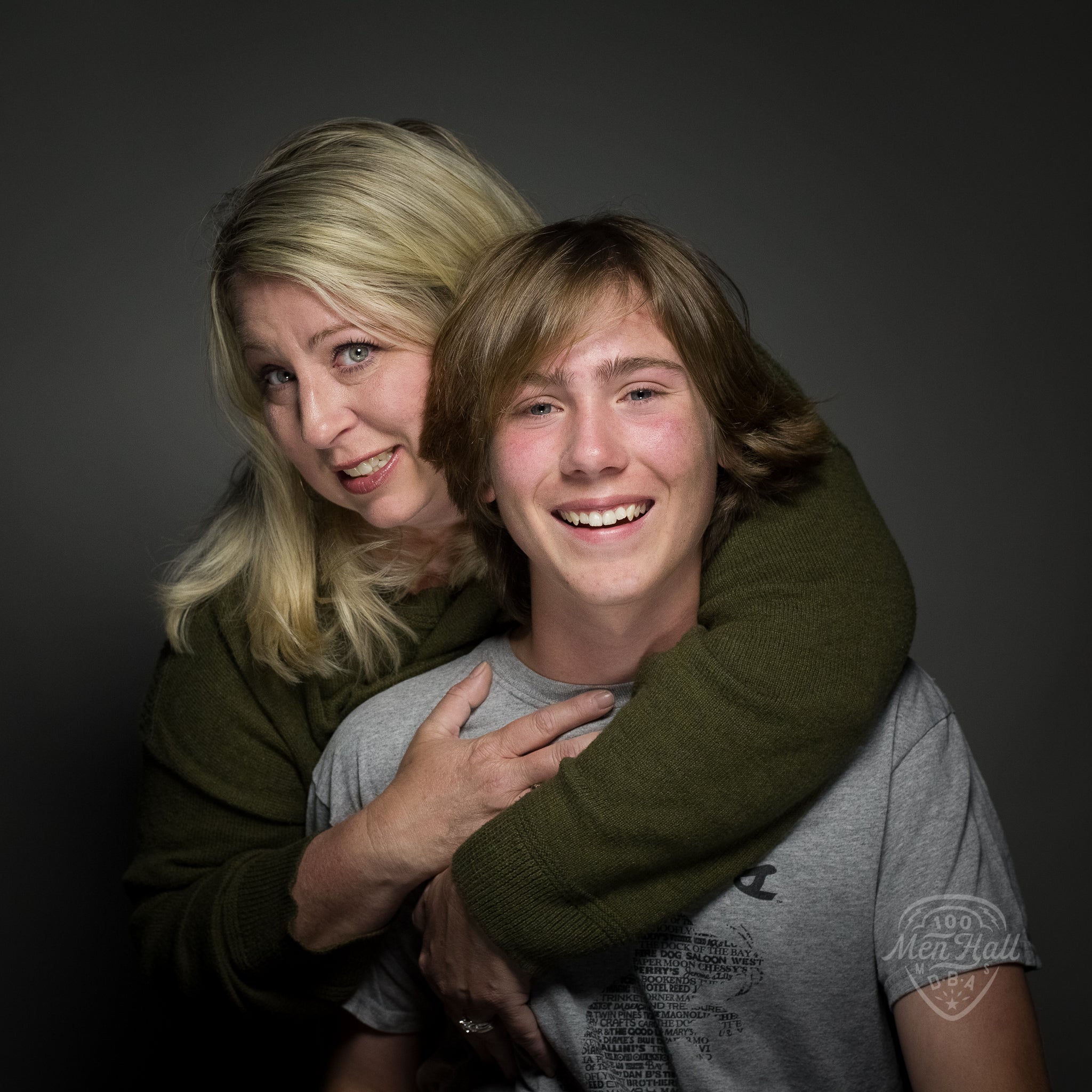 Jennifer and Miles Wilemon
DAY 222 Jennifer and Miles Wilemon photographed exclusively for the 100 Men Hall People Project (100MHPP). 
My sons, Miles and Benjamin, were close to the previous owners, Kerrie and Jesse's kids, and so our children had a friendship. Since they were from out of town and didn't have families here and our family wasn't here, this became a second home for us. We had Easter egg hunts in the yard, and Thanksgiving and Christmas here with the Loyas. Miles has spent the night in the residence and in the Hall.  
Miles – I thought it was super cool spot. Jesse was always gigging with his friends so something was always going on on the stage. I love the history of the place.  
(Photo by: Gus Bennett | The 100 Men Hall People Project) 
____________ 
100MHPP RIGHTS USAGE TERMS: This official 100 Men Hall People Project (100MHPP) photograph is made available only for publication by news organizations and/or for personal use printing by the subject(s) of the photograph. The photograph may not be manipulated in any way and may not be used in commercial or political materials, advertisements, emails, products or promotions that in any way suggests approval or endorsement by the 100 Men Hall People Project or Rachel Dangermond.  
© 2019 The 100 Men Hall People Project (100MHPP) 
#100MenHall #100MenHallPeopleProject #mgcnha #heritagearea #GusBennett #Mississippi