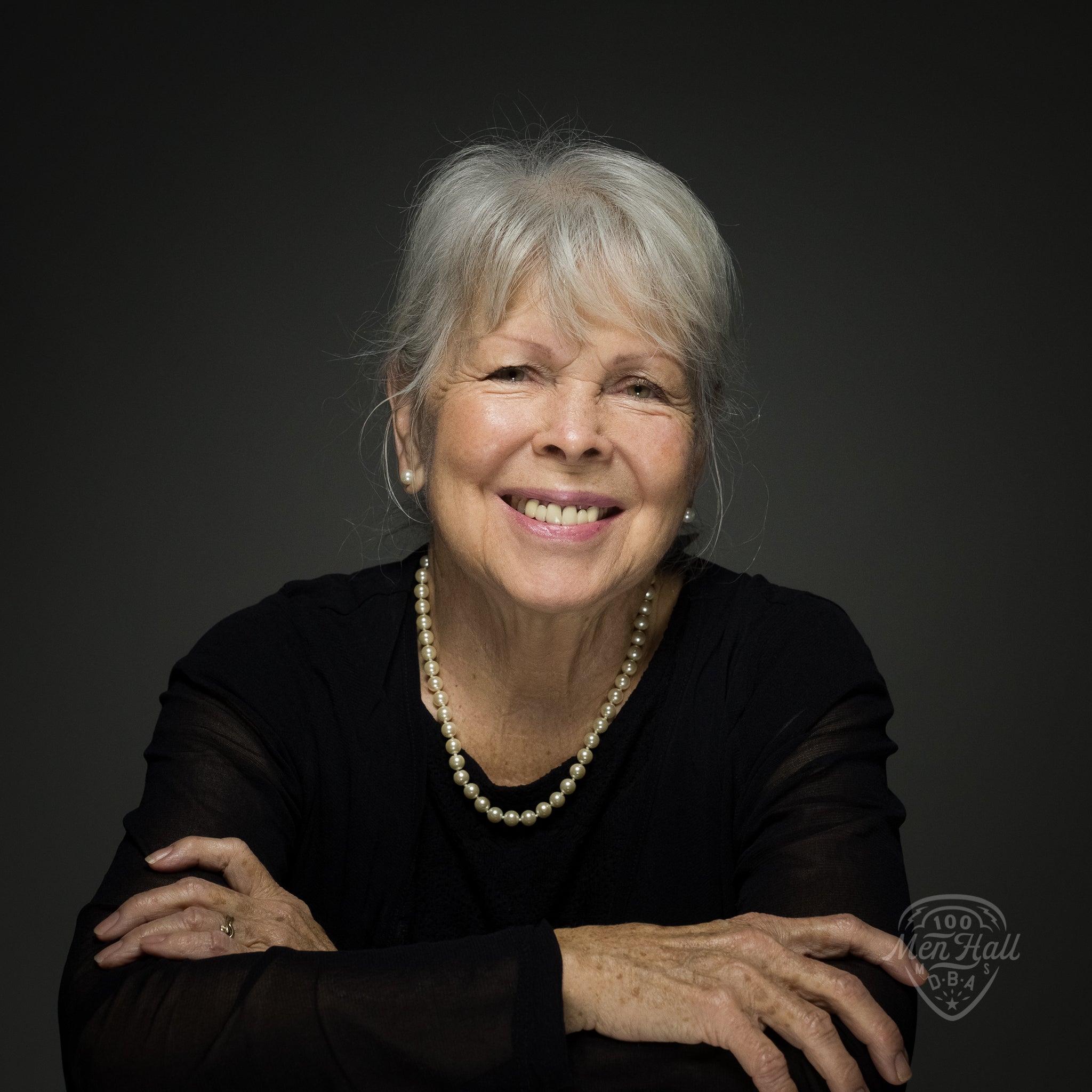 Joanne Northridge
DAY 194 Joanne Northridge photographed exclusively for the 100 Men Hall People Project (100MHPP). 
After we started going to church at St. Rose, we went to an Earth Day event at St. Rose. Bruce realized that the people there were the people he had played softball with and he expressed an interest of going to St. Rose and has been going there thirty years. The first time I entered the Hall after Katrina was when the Loyas opened it back up and I always thought it was a fascinating and interesting place. I love music of any place. I have always enjoyed coming here to hear the Blues music.  
 (Photo by: Gus Bennett | The 100 Men Hall People Project) 
____________ 
100MHPP RIGHTS USAGE TERMS: This official 100 Men Hall People Project (100MHPP) photograph is made available only for publication by news organizations and/or for personal use printing by the subject(s) of the photograph. The photograph may not be manipulated in any way and may not be used in commercial or political materials, advertisements, emails, products or promotions that in any way suggests approval or endorsement by the 100 Men Hall People Project or Rachel Dangermond.  
© 2019 The 100 Men Hall People Project (100MHPP) 
#100MenHall #100MenHallPeopleProject #mgcnha #heritagearea #GusBennett #Mississippi