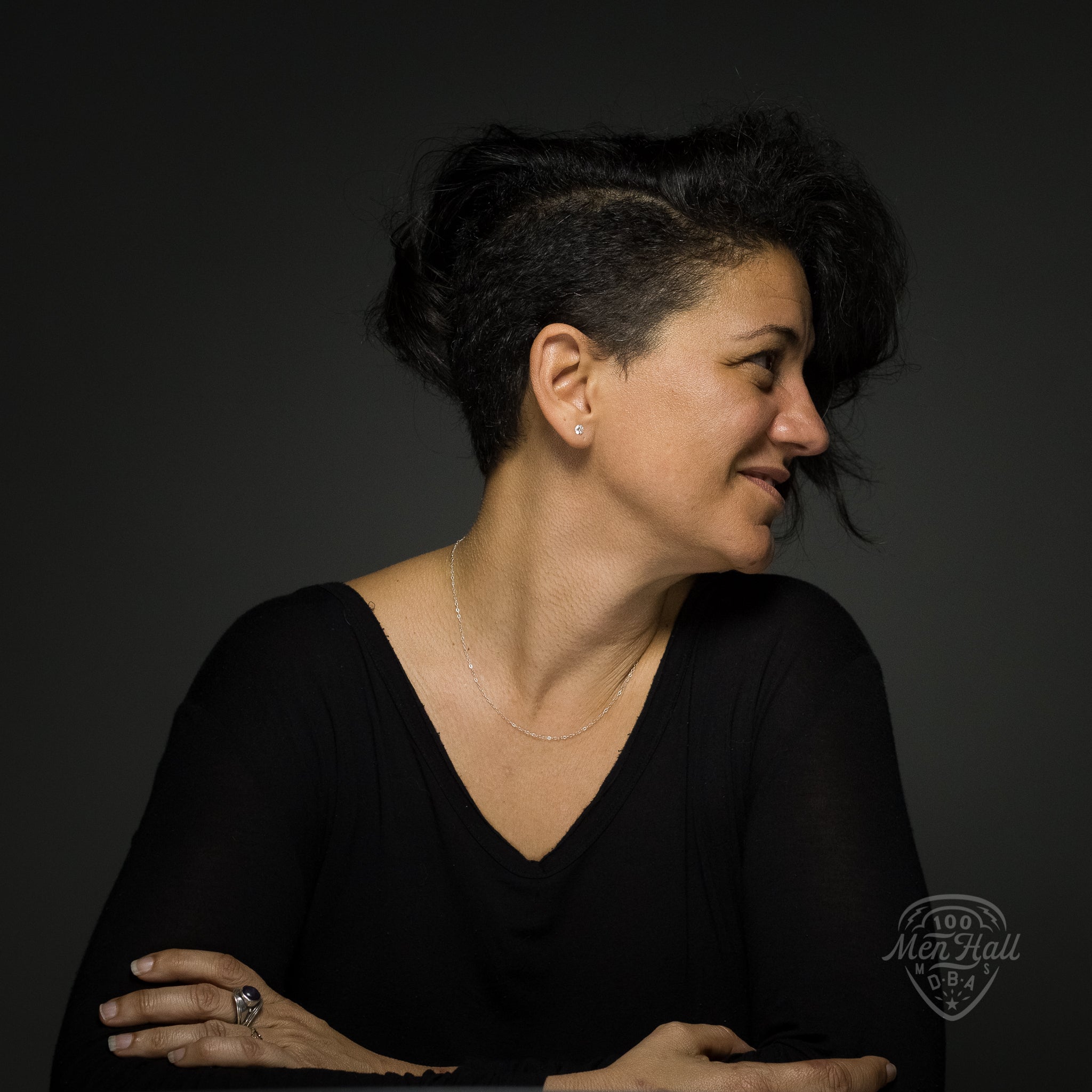 Milo Stephens
DAY 195 Milo Stephens photographed exclusively for the 100 Men Hall People Project (100MHPP). 
I heard about the Hall when they were second lining here after the Dolly Should festival. I thought What?! Where are we?! Because we were so off the beaten track and couldn't tell where in town we were. Then I thought good thing we have this place because this is awesome. I was most intrigued by the diversity of people that are in here and it is a place for everyone and that anyone can be in here is amazing.  
 (Photo by: Gus Bennett | The 100 Men Hall People Project) 
____________ 
100MHPP RIGHTS USAGE TERMS: This official 100 Men Hall People Project (100MHPP) photograph is made available only for publication by news organizations and/or for personal use printing by the subject(s) of the photograph. The photograph may not be manipulated in any way and may not be used in commercial or political materials, advertisements, emails, products or promotions that in any way suggests approval or endorsement by the 100 Men Hall People Project or Rachel Dangermond.  
© 2019 The 100 Men Hall People Project (100MHPP) 
#100MenHall #100MenHallPeopleProject #mgcnha #heritagearea #GusBennett #Mississippi