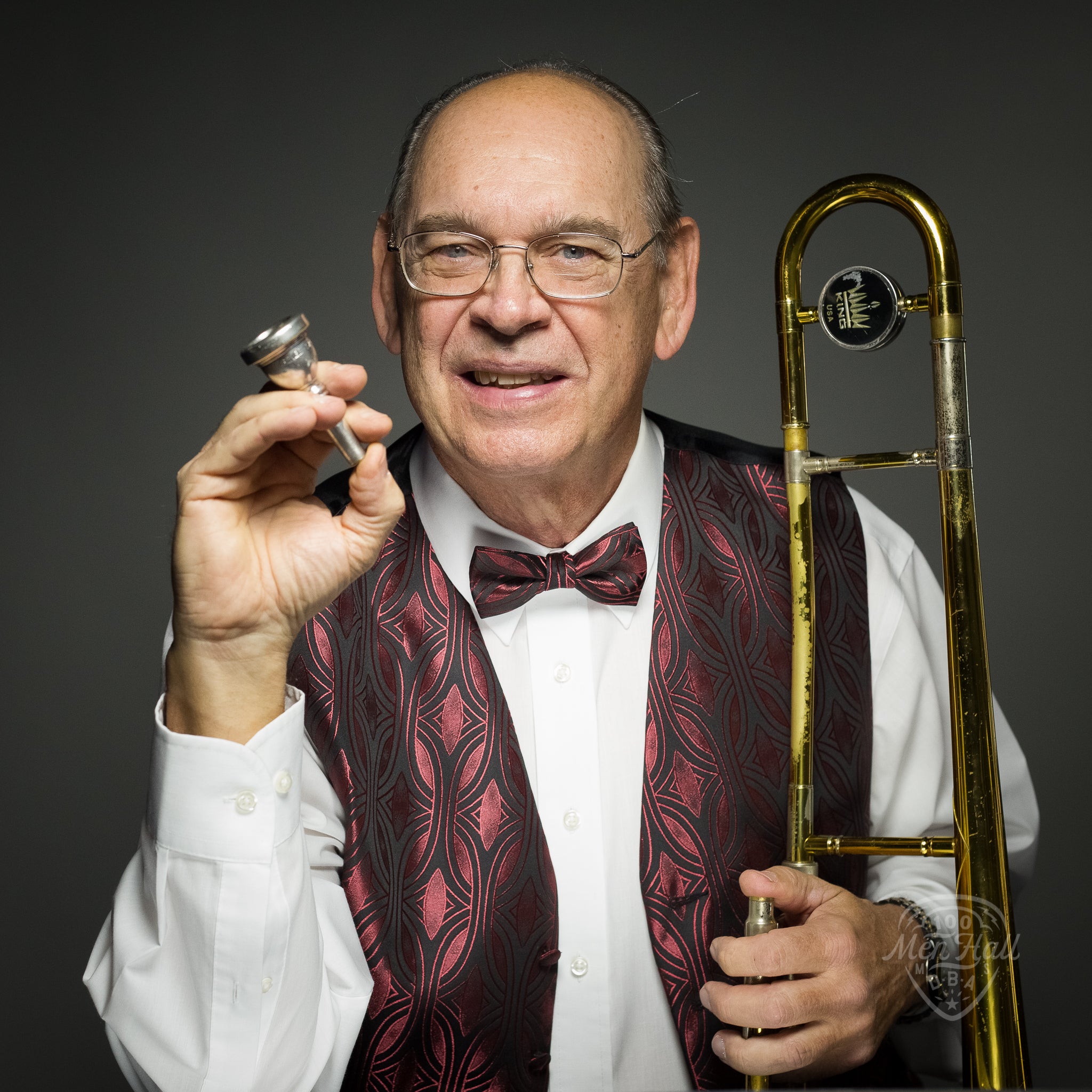 John Hester
DAY 117 John Hester photographed exclusively for the 100 Men Hall People Project (100MHPP). 
My fondest memories of the 100 Men Hall was playing twice on stage where so many musical greats had previously performed. My band "Holly's Dad's Jazz Band" performed in 2018 for a corporate party and a large wedding. The band was asked to play music of the 20s and 30s. Our songs echoed in the Hall that once was played by New Orleans bands that traveled to Bay Saint Louis to play for dances held at the Hall. Every time I walk into the Hall I feel the presence of those great musicians that played there. For me, the music still sounds. The only way to get here would be the train back in the day. The guys on the train coming from New Orleans would play the Hall and stay for two days. They'd get here on a Friday and play Friday and Saturday and go home. They were put up in the houses and fed and they made a few dollars and paid their expenses that way. This was in the 20s when segregation was happening.  
(Photo by: Gus Bennett | The 100 Men Hall People Project) 
____________ 
100MHPP RIGHTS USAGE TERMS: This official 100 Men Hall People Project (100MHPP) photograph is made available only for publication by news organizations and/or for personal use printing by the subject(s) of the photograph. The photograph may not be manipulated in any way and may not be used in commercial or political materials, advertisements, emails, products or promotions that in any way suggests approval or endorsement by the 100 Men Hall People Project or Rachel Dangermond.  
© 2019 The 100 Men Hall People Project (100MHPP) 
#100MenHall #100MenHallPeopleProject #mgcnha #heritagearea #GusBennett #Mississippi