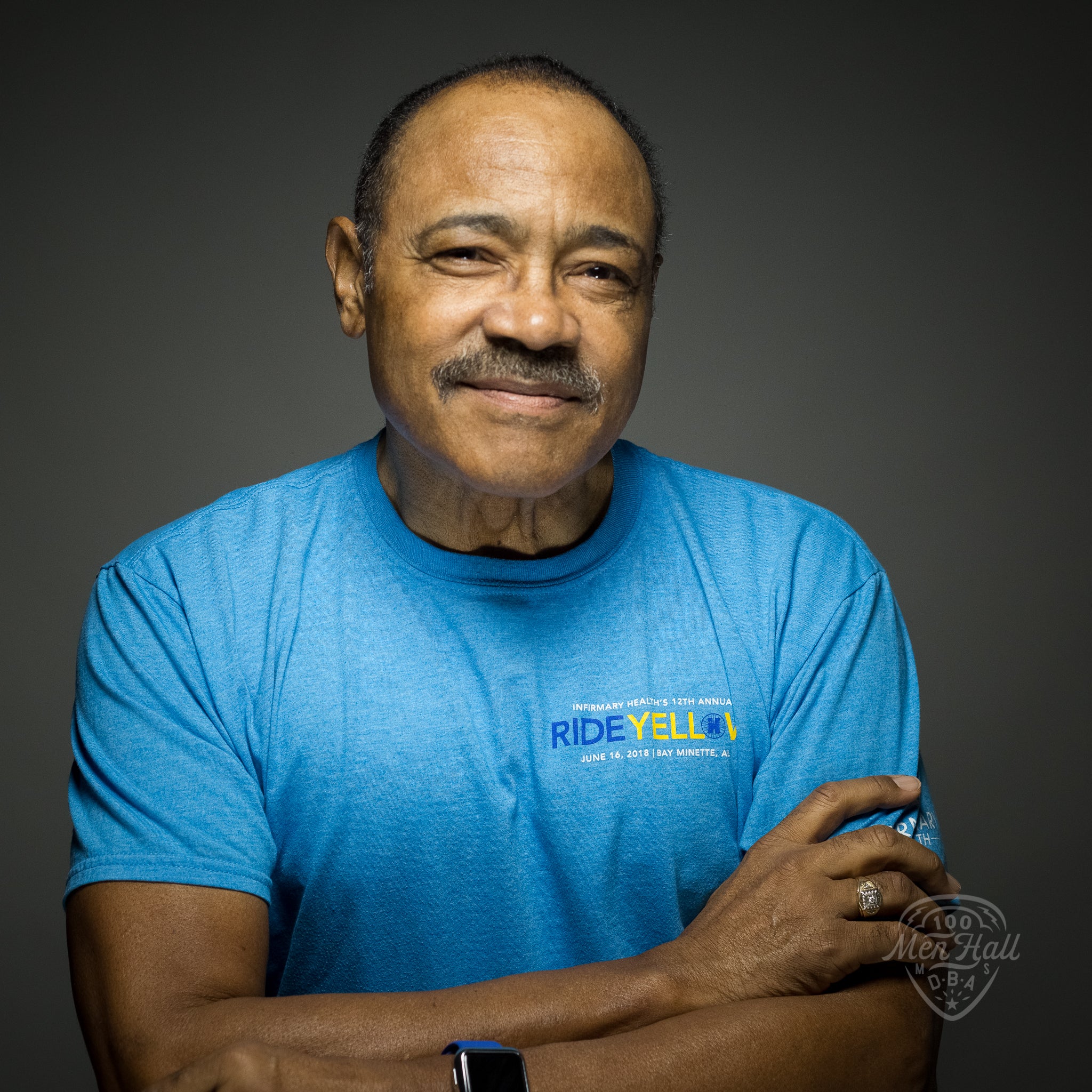 Myron Labat
DAY 116 Myron Labat, Sr. photographed exclusively for the 100 Men Hall People Project (100MHPP). 
My grandparents came and my parents frequented the Hall. My parents saw Joe Tex, Tyrone Davis, Irma Thomas, Ernie K Doe, Tower of Power (out of Houston, TX). This was the place, and it was the only place for events and live bands. This was the social gathering place for the Black community. I started understanding in my college years because I would come back on weekends and there would be an event here and everyone was here. My most memorable moment was when I came with the dance group that performed here for the Mardi Gras season. I hated doing it, I came in kicking and screaming, but I have fond memories of it. From the time we performed (for three years), from then on I attended events here and probably really enjoyed the events during my college years. I would come home on weekends and there were big name performers, and everybody I knew was here. I was thrilled when the place was reopened and rehabbed after Katrina. I'm even more thrilled now that you have taken it over and done so much with it. Keeping history alive. That's got me tickled.  
(Photo by: Gus Bennett | The 100 Men Hall People Project) 
____________ 
100MHPP RIGHTS USAGE TERMS: This official 100 Men Hall People Project (100MHPP) photograph is made available only for publication by news organizations and/or for personal use printing by the subject(s) of the photograph. The photograph may not be manipulated in any way and may not be used in commercial or political materials, advertisements, emails, products or promotions that in any way suggests approval or endorsement by the 100 Men Hall People Project or Rachel Dangermond.  
© 2019 The 100 Men Hall People Project (100MHPP) 
#100MenHall #100MenHallPeopleProject #mgcnha #heritagearea #GusBennett #Mississippi