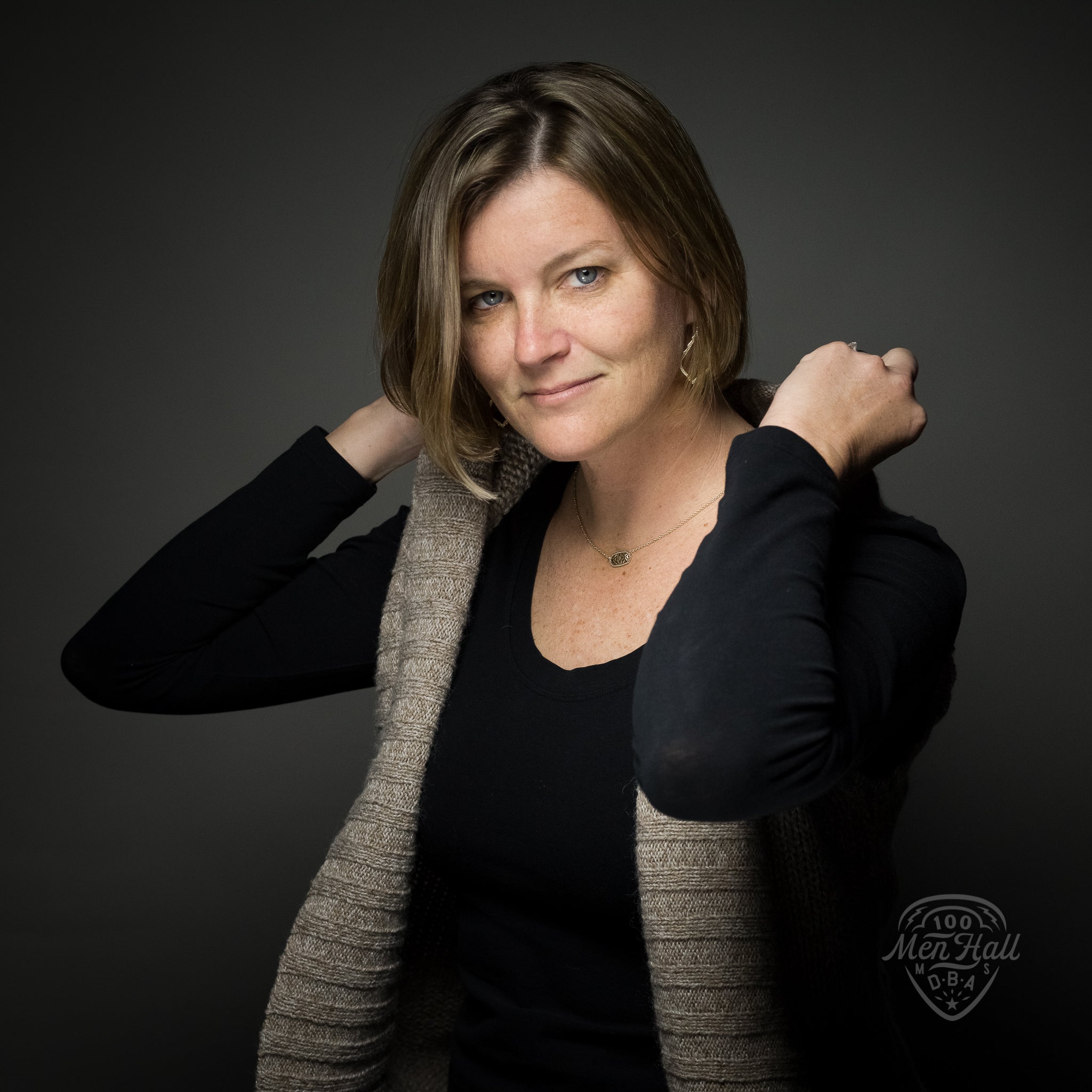 Kim McWilliams
DAY 049 Kim McWilliams photographed exclusively for the 100 Men Hall People Project (100MHPP).
The first time I came to the Hall was when Rachel had just bought it. I was working on the fundraiser for the Campaign to elect David Baria to the U.S. Senate. The Hall was just what I needed at just the right time.  Walking through the doors opened up a new world to me. In the last year, I've laughed with a twice Grammy nominated musician who has the warmest smile you've ever seen (Cedric Burnside). I've witnessed a reluctant friend unleash a spring of joyful tears while experiencing her first drag show. I've paraded with political candidates and written my stories with strangers. This is a special place that invites you to relax, be yourself, and especially be creative. It's a place that looks like joy and feels like hope. 
(Photo by: Gus Bennett | The 100 Men Hall People Project)
____________
100MHPP RIGHTS USAGE TERMS: This official 100 Men Hall People Project (100MHPP) photograph is made available only for publication by news organizations and/or for personal use printing by the subject(s) of the photograph. The photograph may not be manipulated in any way and may not be used in commercial or political materials, advertisements, emails, products or promotions that in any way suggests approval or endorsement by the 100 Men Hall People Project or Rachel Dangermond.
© 2019 The 100 Men Hall People Project (100MHPP)
#100MenHall #100MenHallPeopleProject #mgcnha #heritagearea #GusBennett #Mississippi