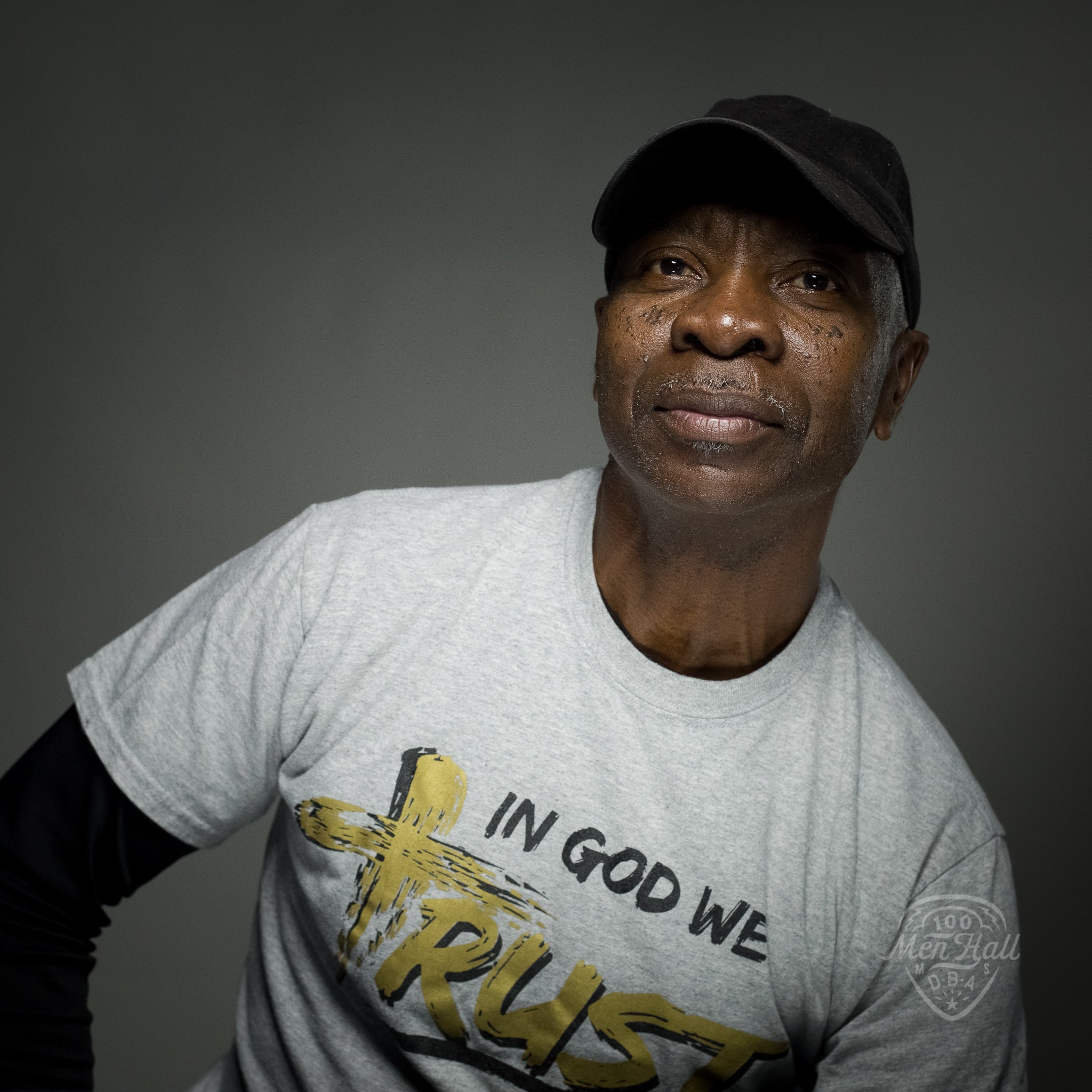 Louis Jordan Dunkiln
DAY 171 Louis J. Dunklin photographed exclusively for the 100 Men Hall People Project (100MHPP). 
We moved here from Alabama because my dad was working for L&N Railroad Station (from AL to LA and from LA they commuted back to BSL and that's where we settled). My first experience with the Hall was passing it to go to church because we weren't old enough to come in. We were very curious because we heard the music, the excitement, and wanted to experience it but wasn't old enough yet. I was 12 years old. I came in at 16 years old for dances, and brought my sister here. I wouldn't come to dance; I'd come with my friends to hang out. Lou Rawls, Etta James came all the time, and other bands from New Orleans. When I finished high school going to college, I realized this was a significant place because we all gathered here. When I came back from school we'd always come back to the 100 Men Hall and see what was going on. I'm thankful that it's still a part of our community and a place where we can see the past, the present, and going into the future. I'm thankful it's still a reference point in our community and thank God that we have it. It is a blessing.   
(Photo by: Gus Bennett | The 100 Men Hall People Project) 
____________ 
100MHPP RIGHTS USAGE TERMS: This official 100 Men Hall People Project (100MHPP) photograph is made available only for publication by news organizations and/or for personal use printing by the subject(s) of the photograph. The photograph may not be manipulated in any way and may not be used in commercial or political materials, advertisements, emails, products or promotions that in any way suggests approval or endorsement by the 100 Men Hall People Project or Rachel Dangermond.  
© 2019 The 100 Men Hall People Project (100MHPP) 
#100MenHall #100MenHallPeopleProject #mgcnha #heritagearea #GusBennett #Mississippi