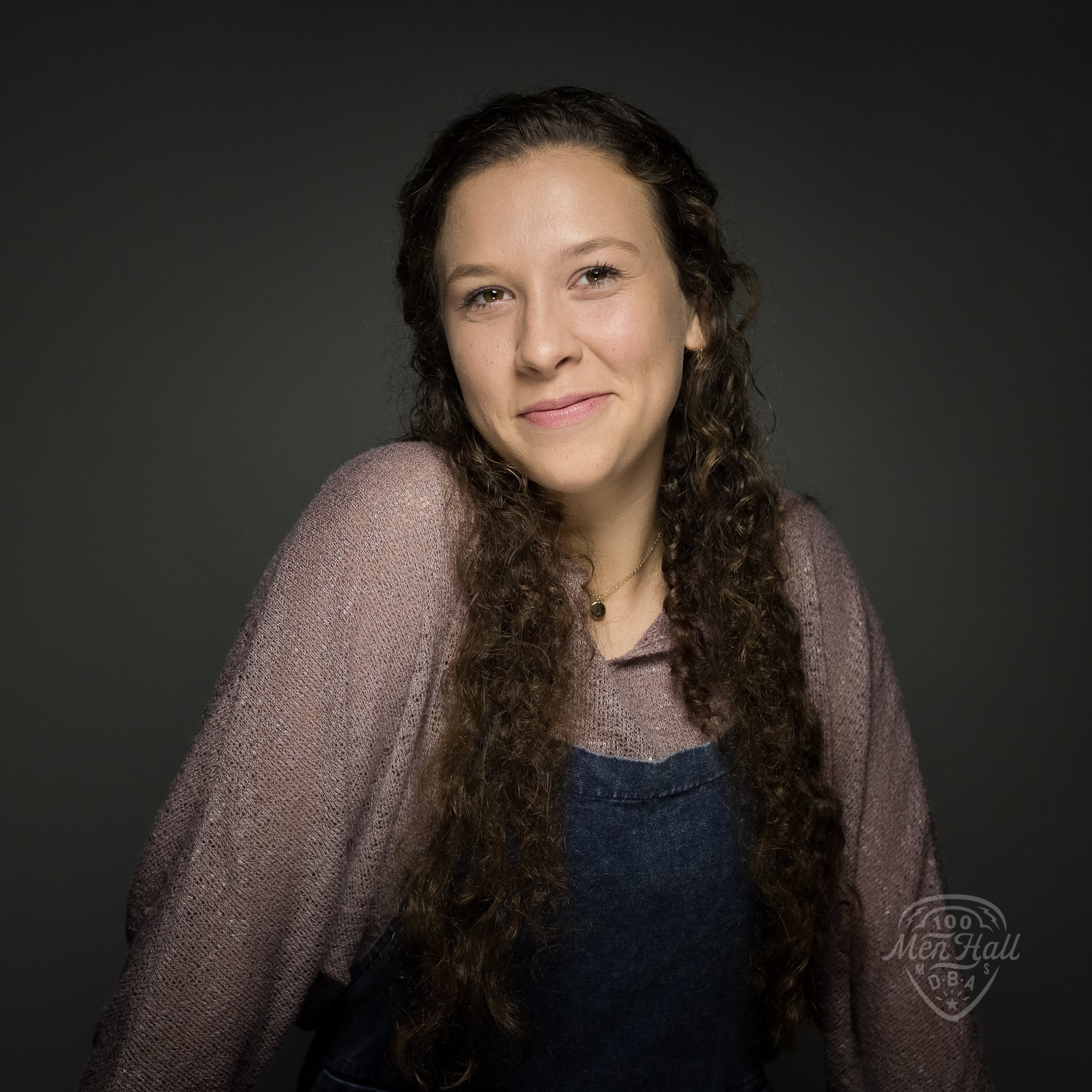 Marion Pohl
DAY 174 Marion Pohl photographed exclusively for the 100 Men Hall People Project (100MHPP). 
Marion and Sadie Pohl have grown up in Bay St Louis during a time of new life for the Hall.  They hardly remember a time in this town when there wasn't something happening there. As children, and soon as adults, they get to share the dance floor, the stage, and the sweet connection to the people and music that love this place. 
"It's fun, it's colorful, inside and out.  And the swing! You can swing in AND out of the Hall!  There aren't many places in the Bay for a group of kids my age to hang out and jig it up. Are you picking up what I'm putting down? I'm counting on it to stay here, to be the heart of Bay St Louis for a long time.  
The 100 Men Hall has a special place in my heart. For my graduation party, we filled the whole place with flowers, music and friends, and my future. I'm leading a music and arts committee at my college this year, and I hope we can share with other people the kind of unforgettable experiences I've found right here." – Marion 
(Photo by: Gus Bennett | The 100 Men Hall People Project) 
____________ 
100MHPP RIGHTS USAGE TERMS: This official 100 Men Hall People Project (100MHPP) photograph is made available only for publication by news organizations and/or for personal use printing by the subject(s) of the photograph. The photograph may not be manipulated in any way and may not be used in commercial or political materials, advertisements, emails, products or promotions that in any way suggests approval or endorsement by the 100 Men Hall People Project or Rachel Dangermond.  
© 2019 The 100 Men Hall People Project (100MHPP) 
#100MenHall #100MenHallPeopleProject #mgcnha #heritagearea #GusBennett #Mississippi