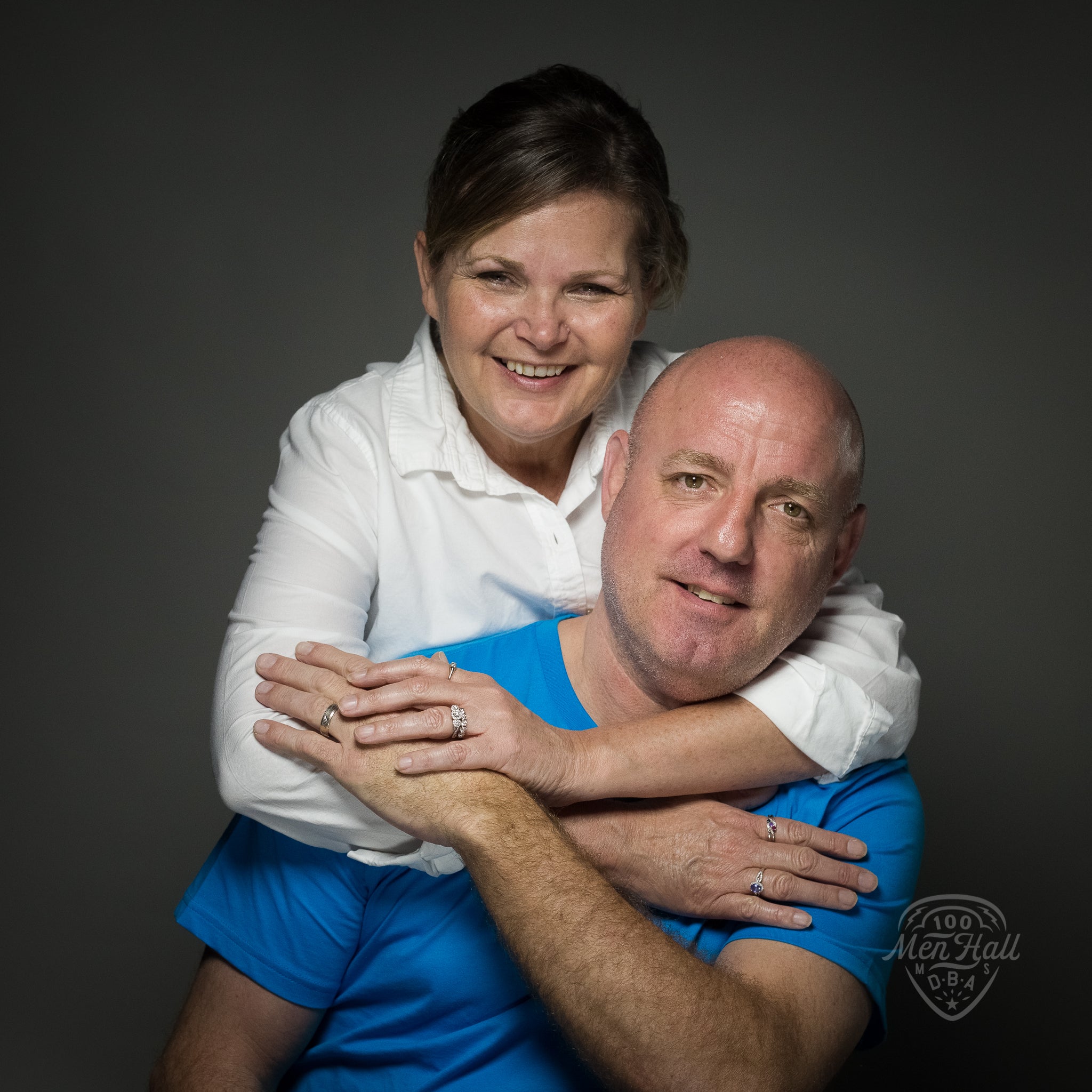 Patricia and Lawrence Yoho
DAY 173 Patricia and Lawrence Yoho photographed exclusively for the 100 Men Hall People Project (100MHPP). 
My favorite memory of the Hall was a committee meeting for the Hancock County Federation of Democratic Women. Tequila Hall, Sandra Price, Judy Norris and I met at the Hall to plan our first Blue Cocktail Party.  I met Rachel and Tin that night. We were there to meet but ended up helping Rachel unpack 100 chairs.   
I did some research of the Hall before I arrived. I had no idea how much history this one little building held. Walking through the door I was impressed by how much had been preserved, it was like stepping back in time. I knew I wanted to help. 
Fast forward five months. Tequila could be found behind the bar for most events, Sandra had made the kitchen her own, Judy's partner Joe could be seen behind the bar on a regular basis and I have the honor of being on the Board and a member of the 100 WOMEN DBA.   
(Photo by: Gus Bennett | The 100 Men Hall People Project) 
____________ 
100MHPP RIGHTS USAGE TERMS: This official 100 Men Hall People Project (100MHPP) photograph is made available only for publication by news organizations and/or for personal use printing by the subject(s) of the photograph. The photograph may not be manipulated in any way and may not be used in commercial or political materials, advertisements, emails, products or promotions that in any way suggests approval or endorsement by the 100 Men Hall People Project or Rachel Dangermond.  
© 2019 The 100 Men Hall People Project (100MHPP) 
#100MenHall #100MenHallPeopleProject #mgcnha #heritagearea #GusBennett #Mississippi