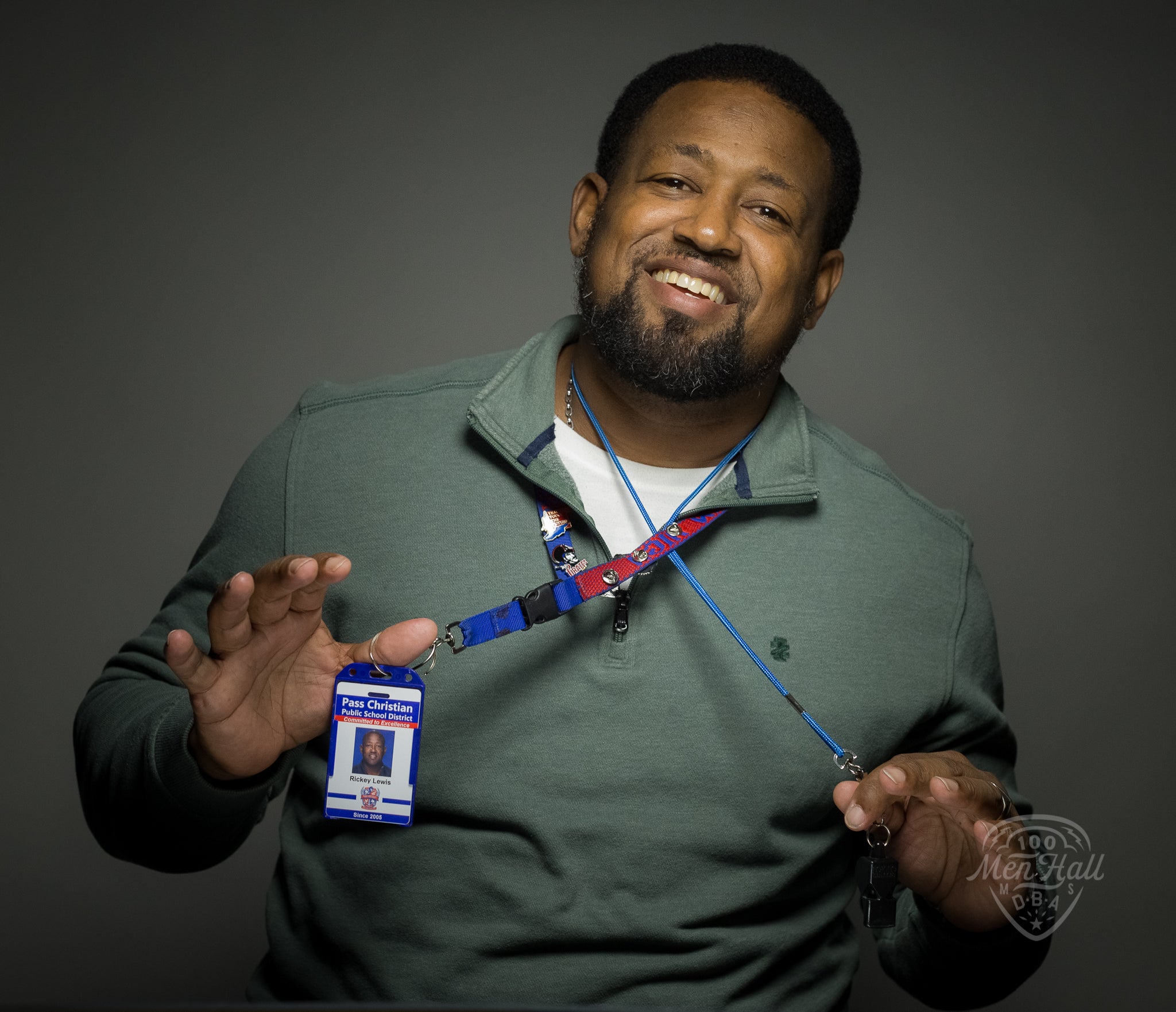 Rickey Lewis, Jr.
DAY 169 Rickey Lewis, Jr. photographed exclusively for the 100 Men Hall People Project (100MHPP). 
My grandparents were born and raised here in Bay Saint Louis. Bernard and Dorothy Mae Labat. (Myron's my uncle and his sister Darlene my aunt). As a kid I remember hearing the music and the sound and the atmosphere and the excitement about wanting to be older and come in here. I wasn't able to come in but we played all around here at night. The church fairs were going on outside and this place was happening and there was the anticipation of one day being able to see what's inside. I missed the happenings because it had closed. I teach and coach at high school at Pass Christian.  
(Photo by: Gus Bennett | The 100 Men Hall People Project) 
____________ 
100MHPP RIGHTS USAGE TERMS: This official 100 Men Hall People Project (100MHPP) photograph is made available only for publication by news organizations and/or for personal use printing by the subject(s) of the photograph. The photograph may not be manipulated in any way and may not be used in commercial or political materials, advertisements, emails, products or promotions that in any way suggests approval or endorsement by the 100 Men Hall People Project or Rachel Dangermond.  
© 2019 The 100 Men Hall People Project (100MHPP) 
#100MenHall #100MenHallPeopleProject #mgcnha #heritagearea #GusBennett #Mississippi