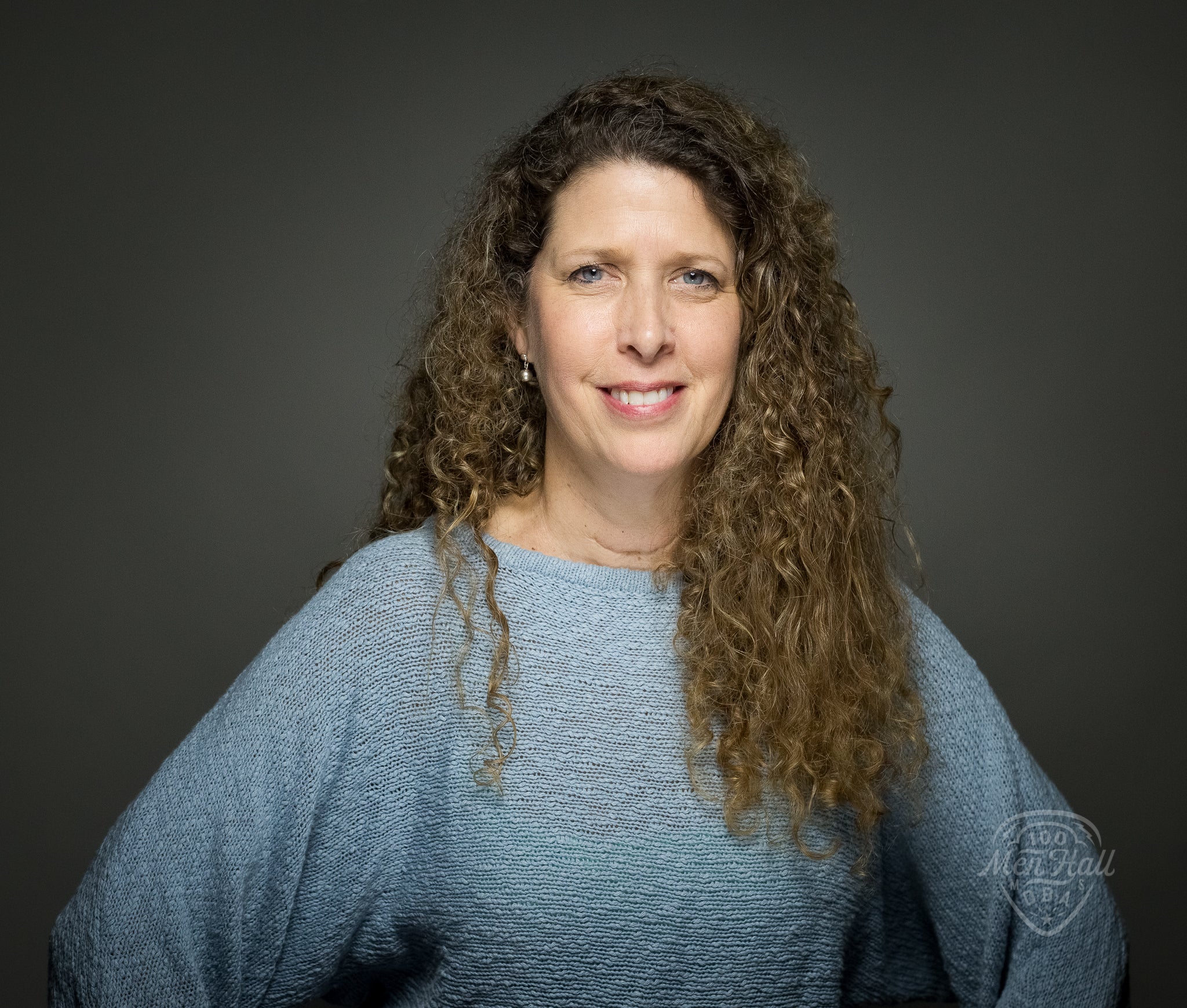 Dale Pohl
DAY 168 Dale Pohl photographed exclusively for the 100 Men Hall People Project (100MHPP). 
I was drawn to the Hall as soon as it reopened after Katrina. I love history and happy times, and the Hall had all that plus old wood and good light - some of my favorite things! I've seen quite a few shows at the Hall, but have also learned a lot here. My daughter took her friends along for a harmonica workshop here, and she can actually play the thing! I attended a Blues Curriculum class here sponsored by the Mississippi Dept. of Education, which led to deeper study in the Delta, and a year of blues culture in my K-2 classroom. As my children become adults, they are making their own history and happy times here ... even on the stage. 
(Photo by: Gus Bennett | The 100 Men Hall People Project) 
____________ 
100MHPP RIGHTS USAGE TERMS: This official 100 Men Hall People Project (100MHPP) photograph is made available only for publication by news organizations and/or for personal use printing by the subject(s) of the photograph. The photograph may not be manipulated in any way and may not be used in commercial or political materials, advertisements, emails, products or promotions that in any way suggests approval or endorsement by the 100 Men Hall People Project or Rachel Dangermond.  
© 2019 The 100 Men Hall People Project (100MHPP) 
#100MenHall #100MenHallPeopleProject #mgcnha #heritagearea #GusBennett #Mississippi