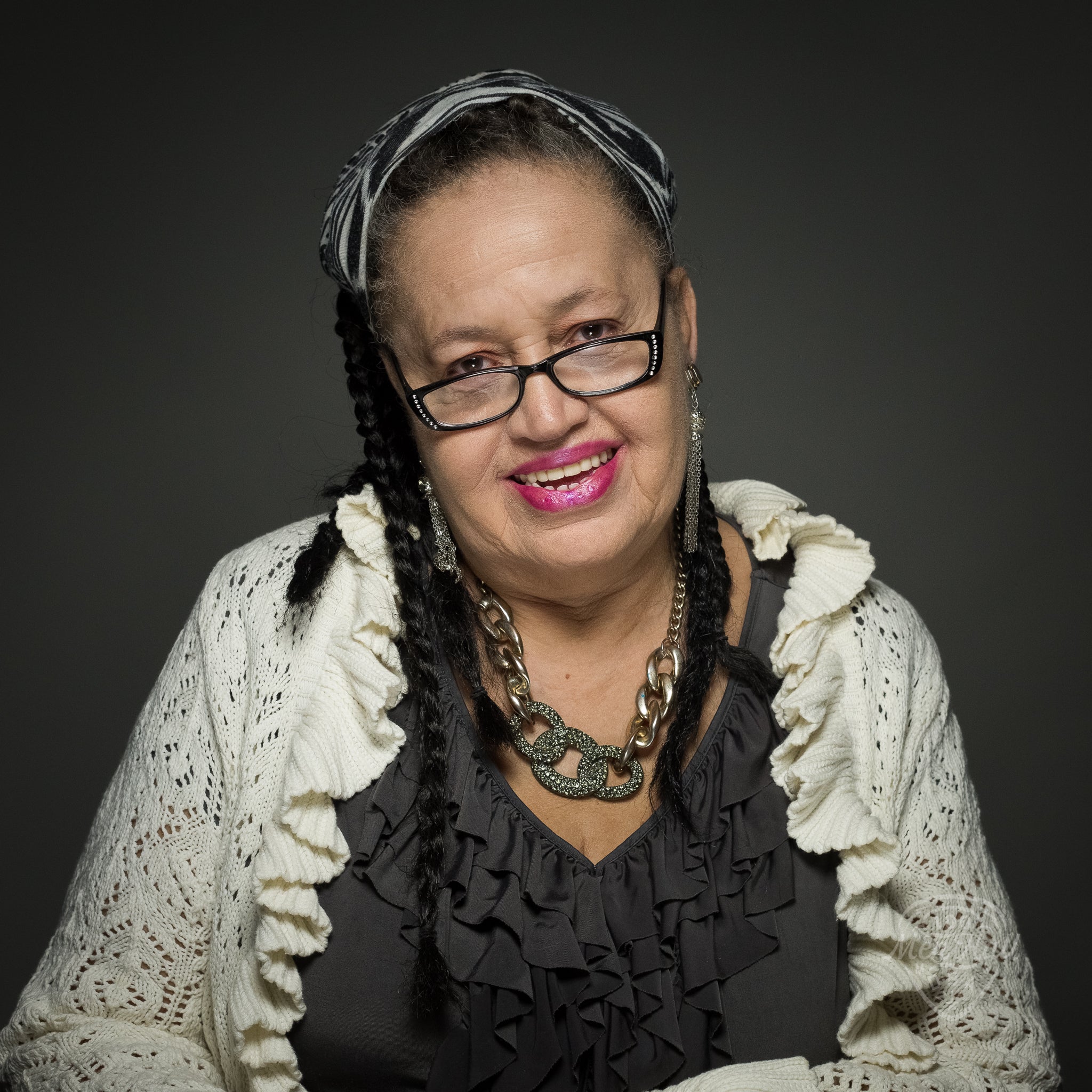 Alcida Farve Page
DAY 167 Alcida Farve Page photographed exclusively for the 100 Men Hall People Project (100MHPP). 
I started coming here with my brother when I was about 12 for the dances. There were dance contests and my brother was my partner. We would win the dance contests all the time. We would dance barefooted. Everybody was here, and we were outdancing everybody. We did a dance called the shingaling; it was a fast song. I'm the fourth oldest of 14 kids; my mom is still alive, she is 93. Her name is Laura Farve.  
(Photo by: Gus Bennett | The 100 Men Hall People Project) 
____________ 
100MHPP RIGHTS USAGE TERMS: This official 100 Men Hall People Project (100MHPP) photograph is made available only for publication by news organizations and/or for personal use printing by the subject(s) of the photograph. The photograph may not be manipulated in any way and may not be used in commercial or political materials, advertisements, emails, products or promotions that in any way suggests approval or endorsement by the 100 Men Hall People Project or Rachel Dangermond.  
© 2019 The 100 Men Hall People Project (100MHPP) 
#100MenHall #100MenHallPeopleProject #mgcnha #heritagearea #GusBennett #Mississippi