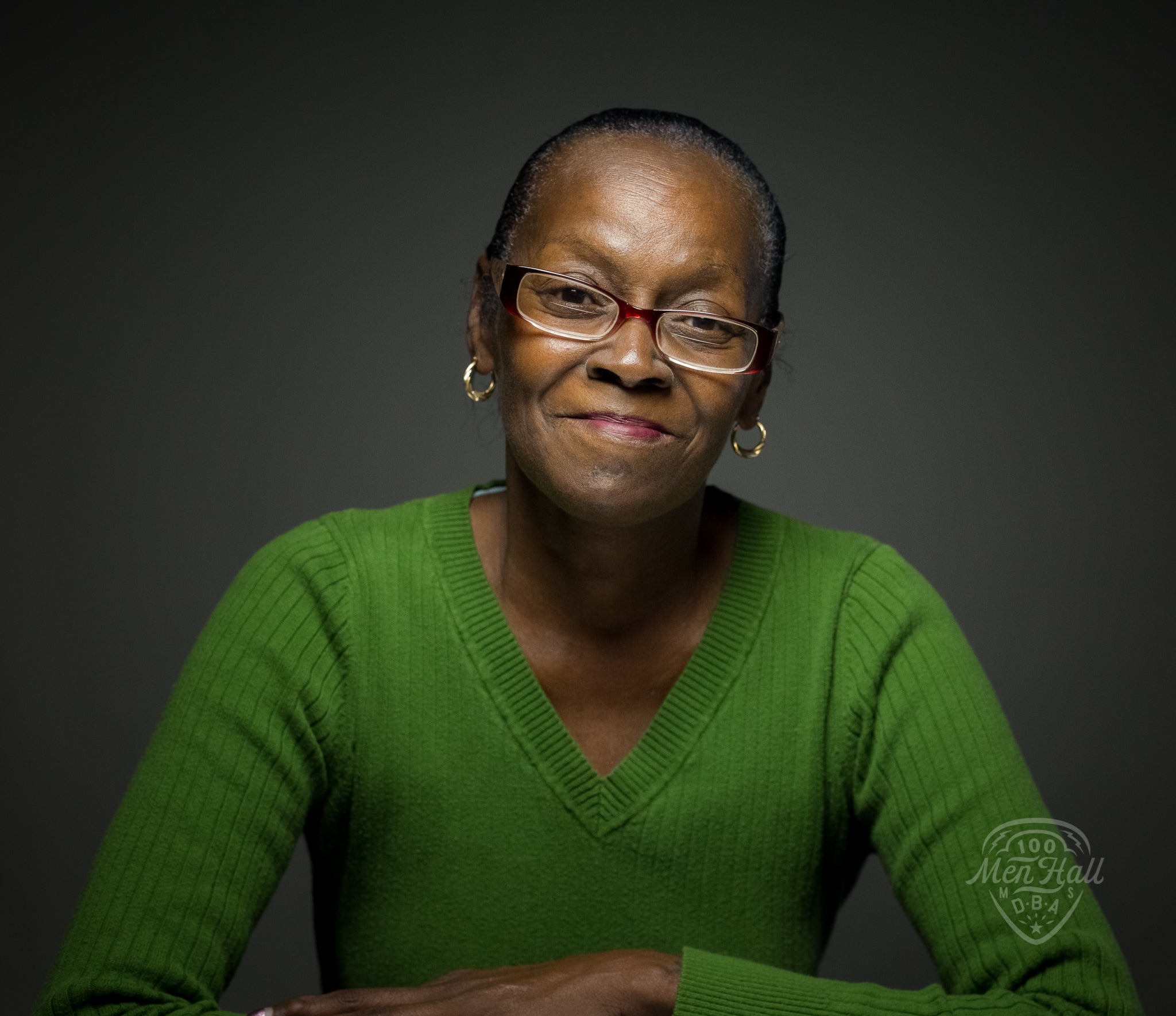 Sheila Lang
DAY 078 Sheila Lang photographed exclusively for the 100 Men Hall People Project (100MHPP).
My mother, Geraldine Lang, used to be part of the Hall. She belonged to the household group and they would have dinners in the kitchen. She was the first Black lady to organize the Coastal family health clinic. She belonged to a lot of insurance groups and she was with Save our Children, which was in a building they tore down where she did after school service with homework and snacks. She was a member of Community Active Agency; she was a board member of that. She was a member of the NAACP and St. Rose de Lima. She was a Lady Knights of Peter Claver. When I was 13, I was in the kitchen helping to deliver dinners. I attended meetings with her at a young age. First I went to St. Rose and then I went to Our Lady Academy. After the Mardi Gras parades when there were dances here, I'd come. The parade dances are my fondest memory because I was a teenager. I worked at Hollywood Casino for 15 years.
(Photo by: Gus Bennett | The 100 Men Hall People Project)
____________
100MHPP RIGHTS USAGE TERMS: This official 100 Men Hall People Project (100MHPP) photograph is made available only for publication by news organizations and/or for personal use printing by the subject(s) of the photograph. The photograph may not be manipulated in any way and may not be used in commercial or political materials, advertisements, emails, products or promotions that in any way suggests approval or endorsement by the 100 Men Hall People Project or Rachel Dangermond.
© 2019 The 100 Men Hall People Project (100MHPP)
#100MenHall #100MenHallPeopleProject #mgcnha #heritagearea #GusBennett #Mississippi