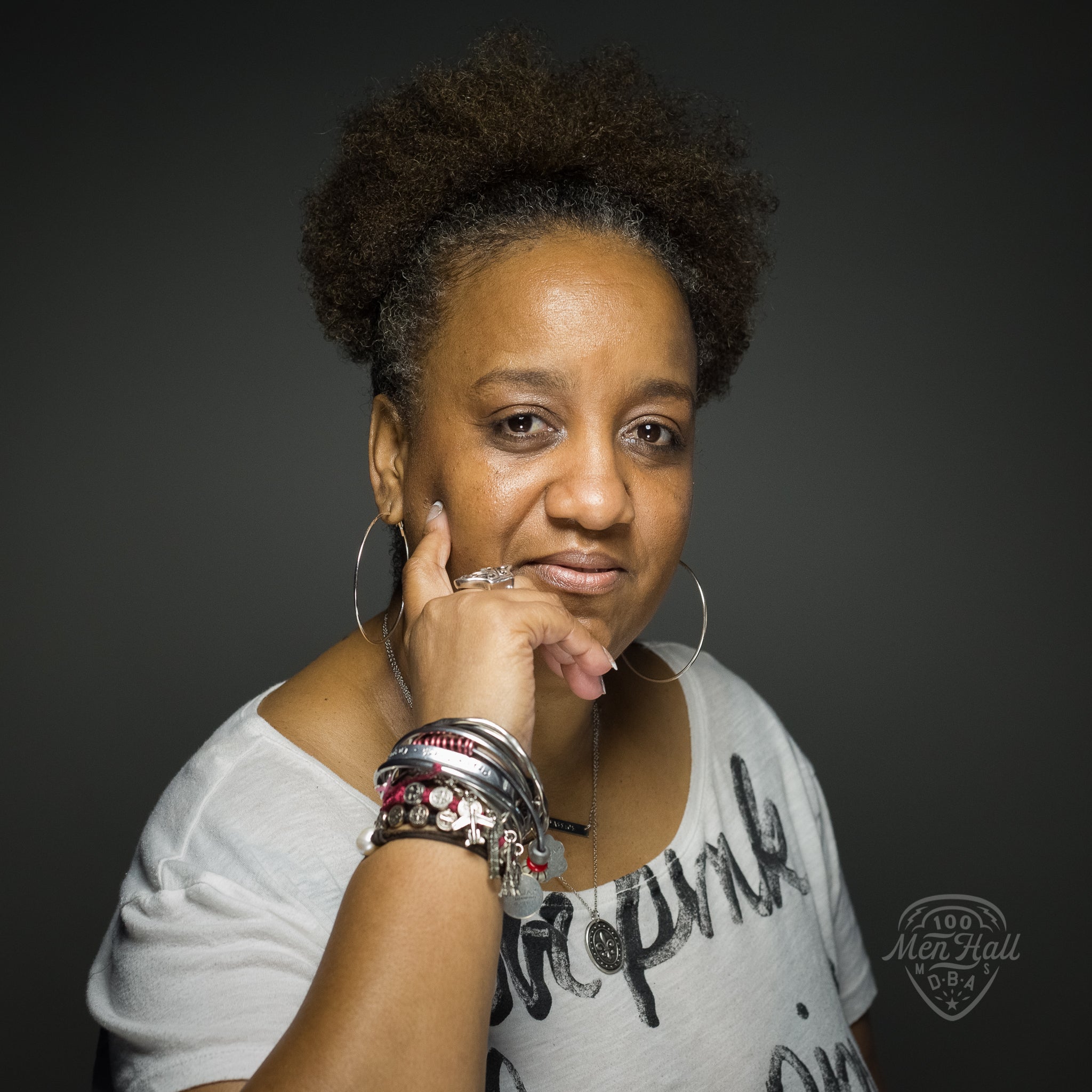 Deneene Bell ZayZay
DAY 079 Deneene Bell ZayZay photographed exclusively for the 100 Men Hall People Project (100MHPP). 
My grandmother lived around the block on St. Francis and she lived to be 93. She came here for dances. My mother came, she was from here in town. My little sister, Turkessa, got married in here about 2015. She had her wedding and her reception here. I've been to receptions, a little jazz show, and a birthday party. I was probably about 10 when I first came here. I was raised by my grandmother, and she always talked about the Hall, and I probably came here with her.
(Photo by: Gus Bennett | The 100 Men Hall People Project)
____________ 
100MHPP RIGHTS USAGE TERMS: This official 100 Men Hall People Project (100MHPP) photograph is made available only for publication by news organizations and/or for personal use printing by the subject(s) of the photograph. The photograph may not be manipulated in any way and may not be used in commercial or political materials, advertisements, emails, products or promotions that in any way suggests approval or endorsement by the 100 Men Hall People Project or Rachel Dangermond.
© 2019 The 100 Men Hall People Project (100MHPP)
#100MenHall #100MenHallPeopleProject #mgcnha #heritagearea #GusBennett #Mississippi