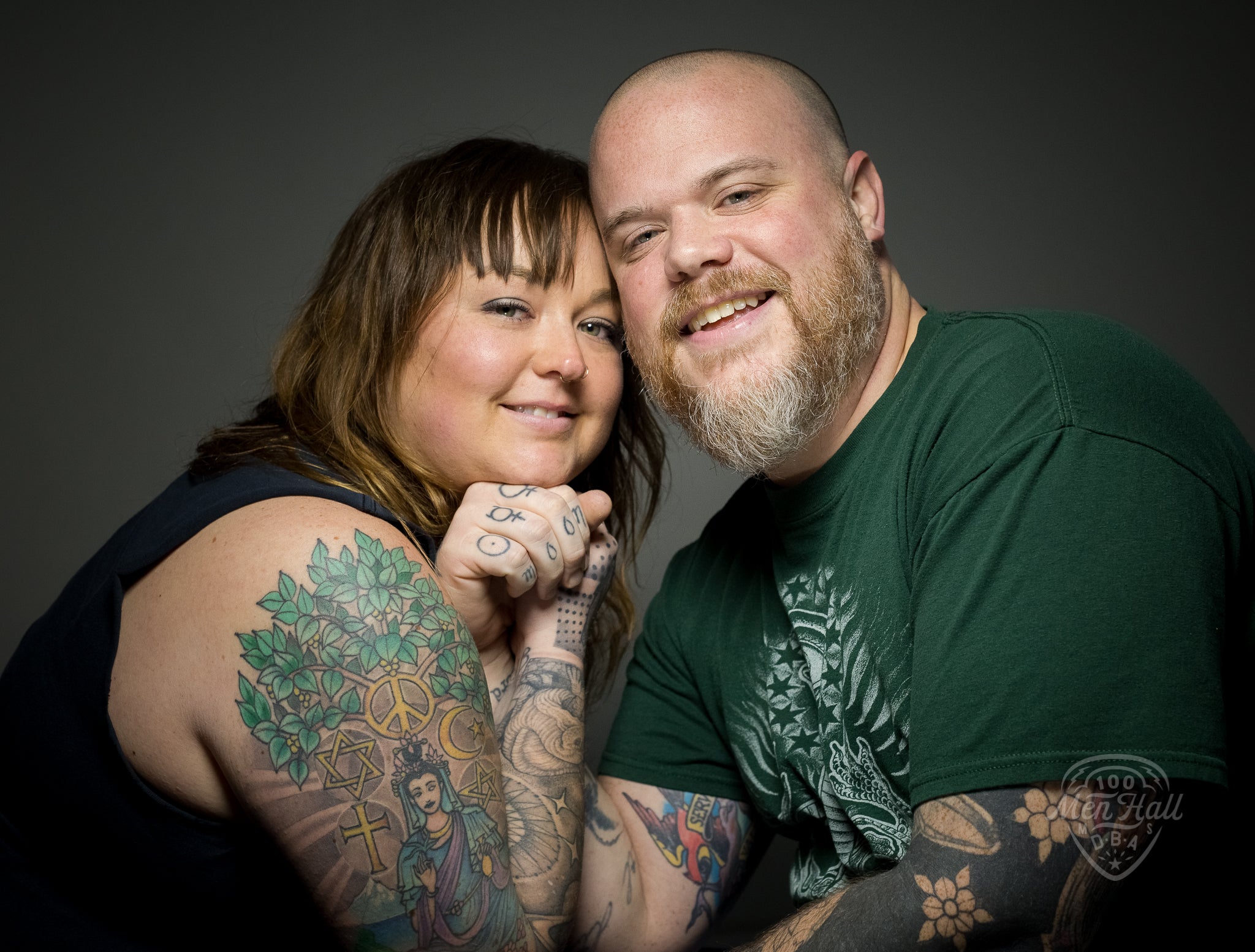 Schyler and Scott Wiecek
DAY 080 Schyler and Scott Wiecek photographed exclusively for the 100 Men Hall People Project (100MHPP).
Scott heard about it when Schyler came down to visit because her grandmother told us about it. She was born and raised here. Don't think she had the chance to come here; she would go dancing at Century Hall. The first time was for the David Baria event to see Cedric Burnside. We were so excited to come in here. I didn't know what it looked like and so it was exciting to come in. I just love that it hasn't been demolished. I hate that when people come into a city and tear down old things to build new things. Scott said Schyler's grandmother explained that this was a vital point of interest for the whole community and that they had national entertainers come through and drew quite a crowd. It's like our little secret gem. We're grateful the Hall is open again.
(Photo by: Gus Bennett | The 100 Men Hall People Project)
____________
100MHPP RIGHTS USAGE TERMS: This official 100 Men Hall People Project (100MHPP) photograph is made available only for publication by news organizations and/or for personal use printing by the subject(s) of the photograph. The photograph may not be manipulated in any way and may not be used in commercial or political materials, advertisements, emails, products or promotions that in any way suggests approval or endorsement by the 100 Men Hall People Project or Rachel Dangermond.
© 2019 The 100 Men Hall People Project (100MHPP)
#100MenHall #100MenHallPeopleProject #mgcnha #heritagearea #GusBennett #Mississippi