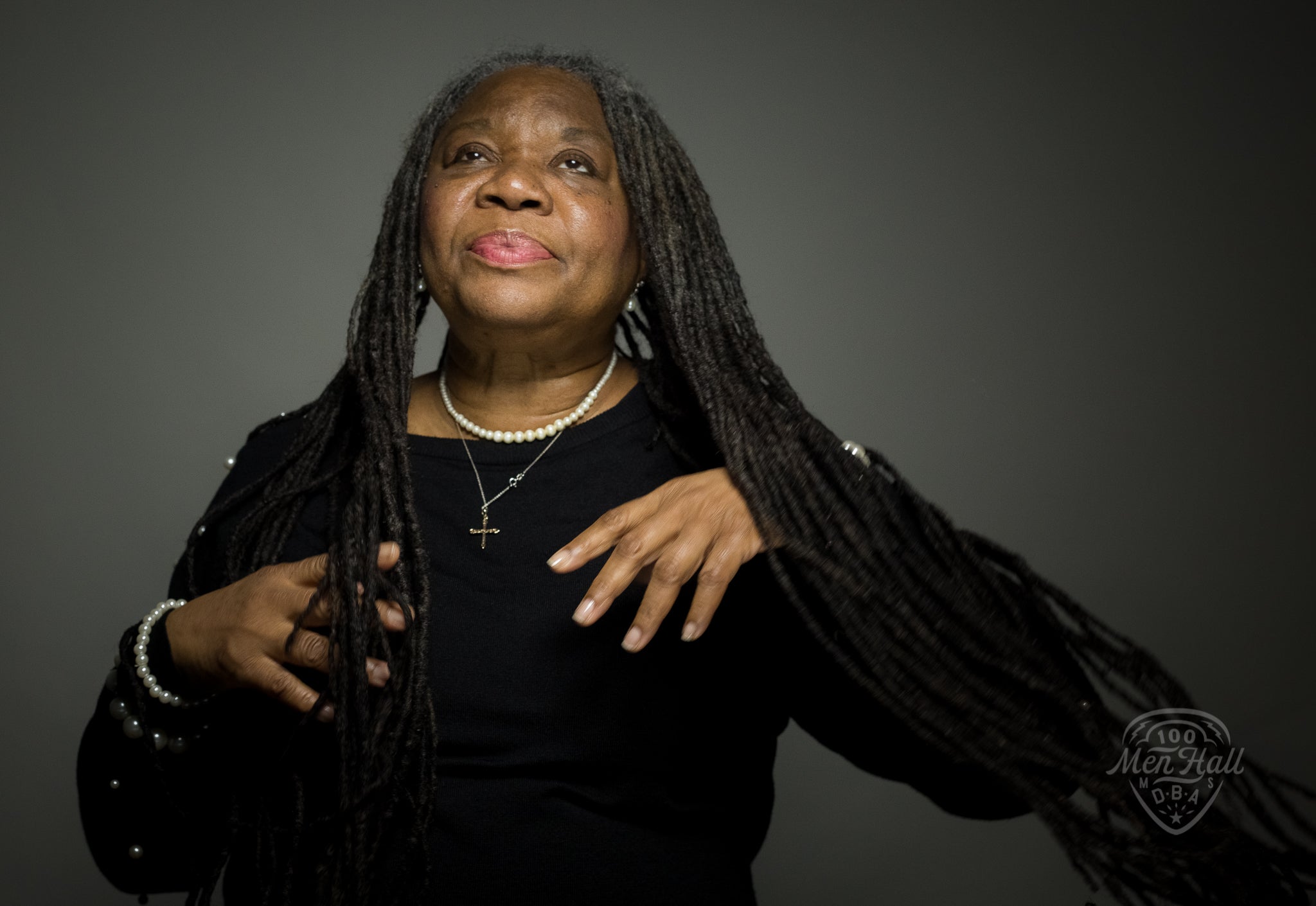 Sherry Hill
DAY 092 Sherry Hill photographed exclusively for the 100 Men Hall People Project (100MHPP). 
I was an early teenager, about 14 years old [when I first came to the Hall]. I came the very first time because there was a band and I don't remember the name and I think they were out of Gulfport. I think it was Annie Mae Bradley wanted me to sing a song. So I did. I sang I Believe and I was as nervous as a cat. They played and I sang. It was the most perfect night. I thought I was a movie star. I don't think my mom knew we were gone. We came but most of the time it was for an event, it wasn't an every weekend thing for us. We came to a dance and one time we came and saw Eddie Floyd. People would put their finery on and come up in here. Some would have long dances; I don't think there were too many short dresses back in the time. Some would have pantsuits. A lot of people came here because of the segregation. We didn't go to too many other places, and we would enjoy ourselves when we came here. One year, Marcia Christmas and I were her mom's maids for a ball they had. We used to have some fun when we came here.  
(Photo by: Gus Bennett | The 100 Men Hall People Project) 
____________ 
100MHPP RIGHTS USAGE TERMS: This official 100 Men Hall People Project (100MHPP) photograph is made available only for publication by news organizations and/or for personal use printing by the subject(s) of the photograph. The photograph may not be manipulated in any way and may not be used in commercial or political materials, advertisements, emails, products or promotions that in any way suggests approval or endorsement by the 100 Men Hall People Project or Rachel Dangermond.  
© 2019 The 100 Men Hall People Project (100MHPP) 
#100MenHall #100MenHallPeopleProject #mgcnha #heritagearea #GusBennett #Mississippi