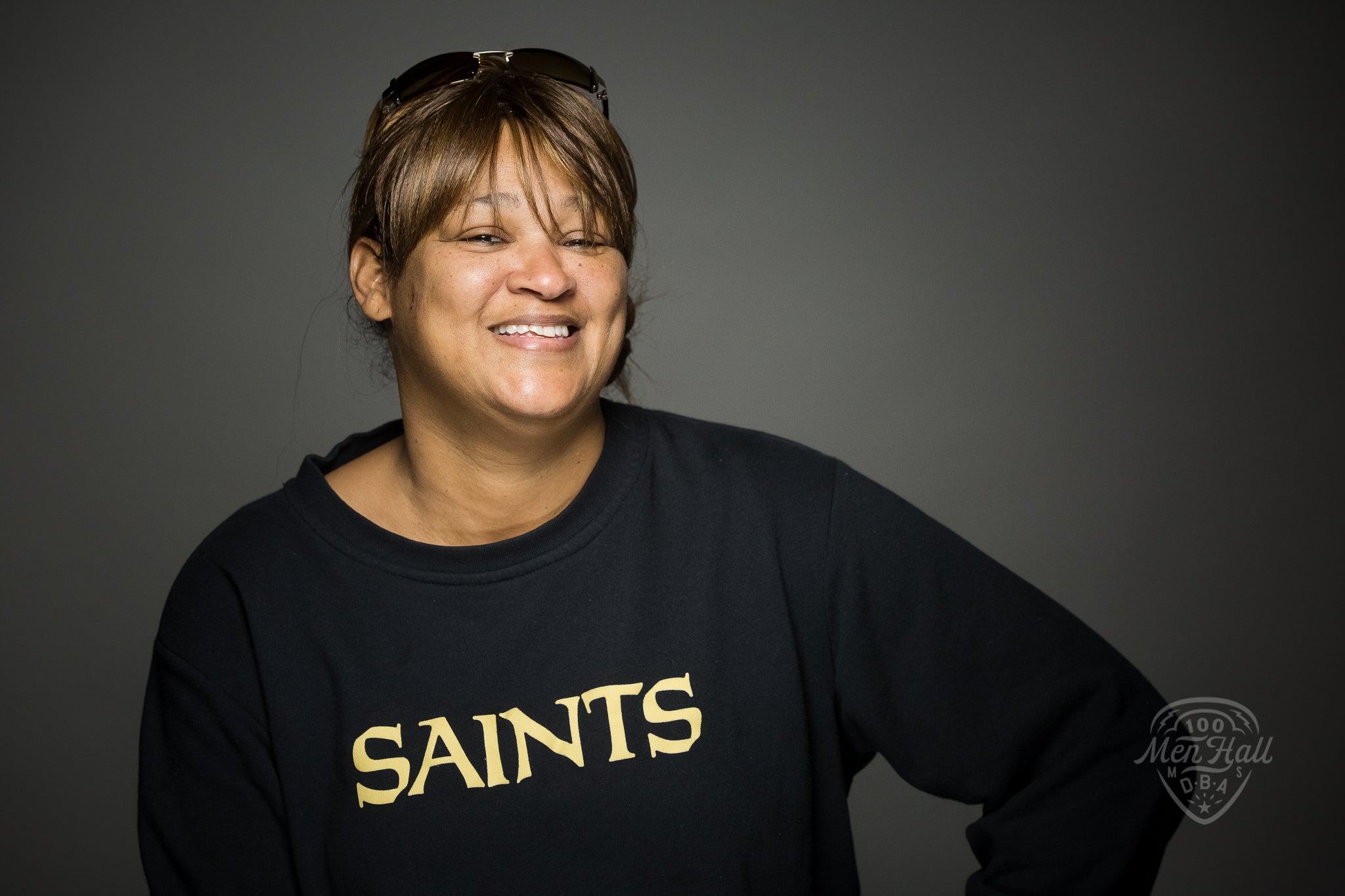 Venett Saucier
DAY 017 Venett Saucier photographed exclusively for the 100 Men Hall People Project (100MHPP).
I started coming here when it became musical but it was a bingo hall first where there was a lot of bingo benefits for the elderly and then it became gatherings, musical and Bo and Dee used to play. I was born in '69 and this was in the 80s. They would post flyers. I don't know who the owners were. I came to a wedding here and Dennis Farve had a band. He did more of the DJ part of it and sang some of his music. Dennis was very familiar around here. I love it and glad that it is still around and still has events.
(Photo by: Gus Bennett | The 100 Men Hall People Project)
____________
100MHPP RIGHTS USAGE TERMS: This official 100 Men Hall People Project (100MHPP) photograph is made available only for publication by news organizations and/or for personal use printing by the subject(s) of the photograph. The photograph may not be manipulated in any way and may not be used in commercial or political materials, advertisements, emails, products or promotions that in any way suggests approval or endorsement by the 100 Men Hall People Project or Rachel Dangermond.
© 2019 The 100 Men Hall People Project (100MHPP)
#100MenHall #100MenHallPeopleProject #mgcnha #heritagearea #GusBennett #Mississippi