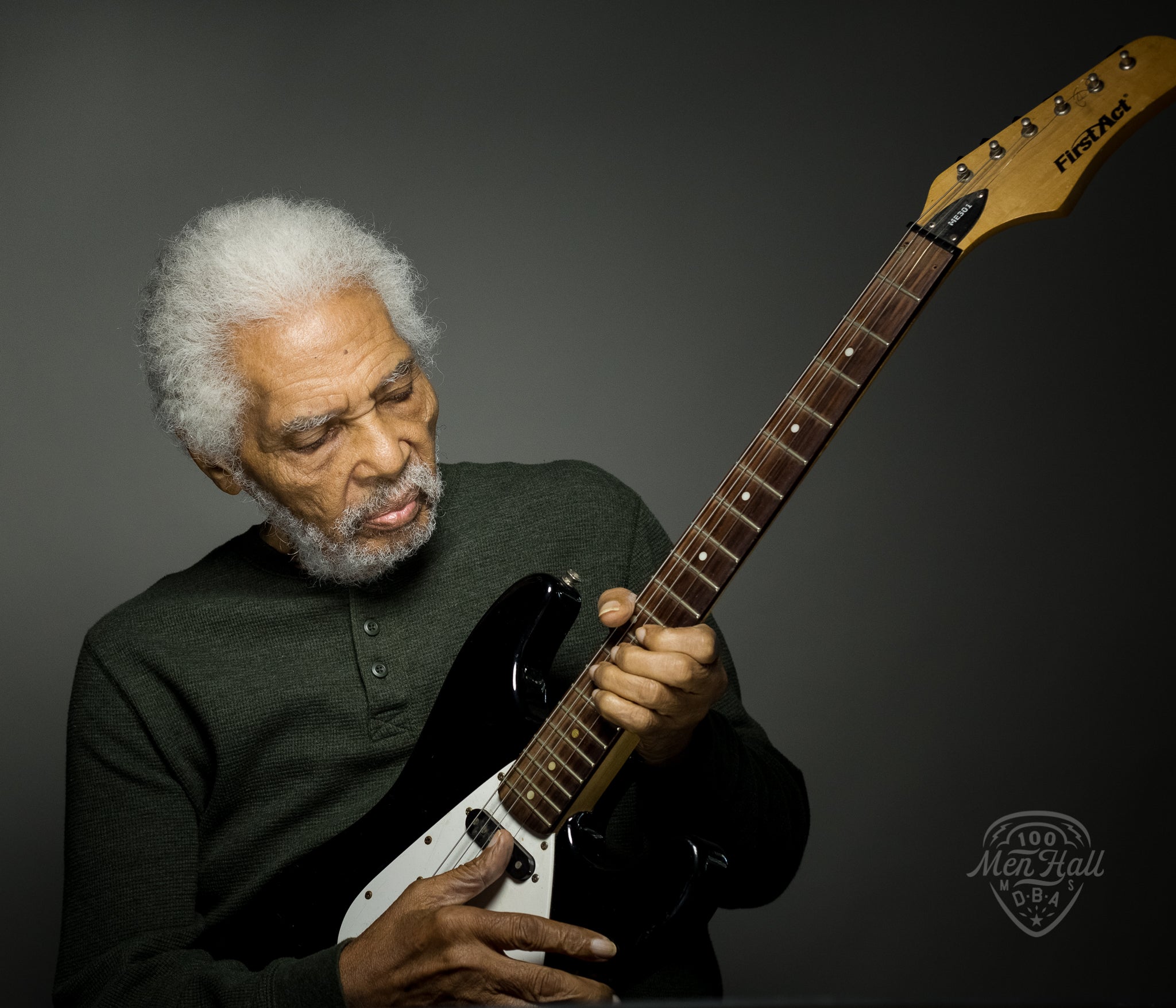 Isaac J. "Guitar Bo" Darensbourg
DAY 018 Isaac J. "Guitar Bo" Darensbourg photographed exclusively for the 100 Men Hall People Project (100MHPP).
Born November 19, 1937 in Bay St. Louis, Guitar Bo lived his entire life in and around Ballentine Street, where he and his beloved wife Dee, an accomplished blues singer, resided in a cottage built by volunteers post-Katrina. Bo not only had the hands to play, but he was born into a family of musicians. He credits his grandfather's blind brother, Uncle Amos, with teaching him how to play guitar. Mr. Bo expanded his musical knowledge by studying books on guitar playing and teaching himself how to play. Bo, though he claimed not to be a singer, played blues guitar and sang, making up lyrics as he went. He loved the rhythm and blues tradition, but enjoyed playing in a musical landscape from blues to country-western (from Shoofly Magazine, 10/1/2011, Good Neighbors - Mr. Bo Darensbourg and Mrs. Dee Bridgewater Darensbourg).
(Photo by: Gus Bennett | The 100 Men Hall People Project)
____________
100MHPP RIGHTS USAGE TERMS: This official 100 Men Hall People Project (100MHPP) photograph is made available only for publication by news organizations and/or for personal use printing by the subject(s) of the photograph. The photograph may not be manipulated in any way and may not be used in commercial or political materials, advertisements, emails, products or promotions that in any way suggests approval or endorsement by the 100 Men Hall People Project or Rachel Dangermond.
© 2019 The 100 Men Hall People Project (100MHPP)
#100MenHall #100MenHallPeopleProject #mgcnha #heritagearea #GusBennett #Mississippi