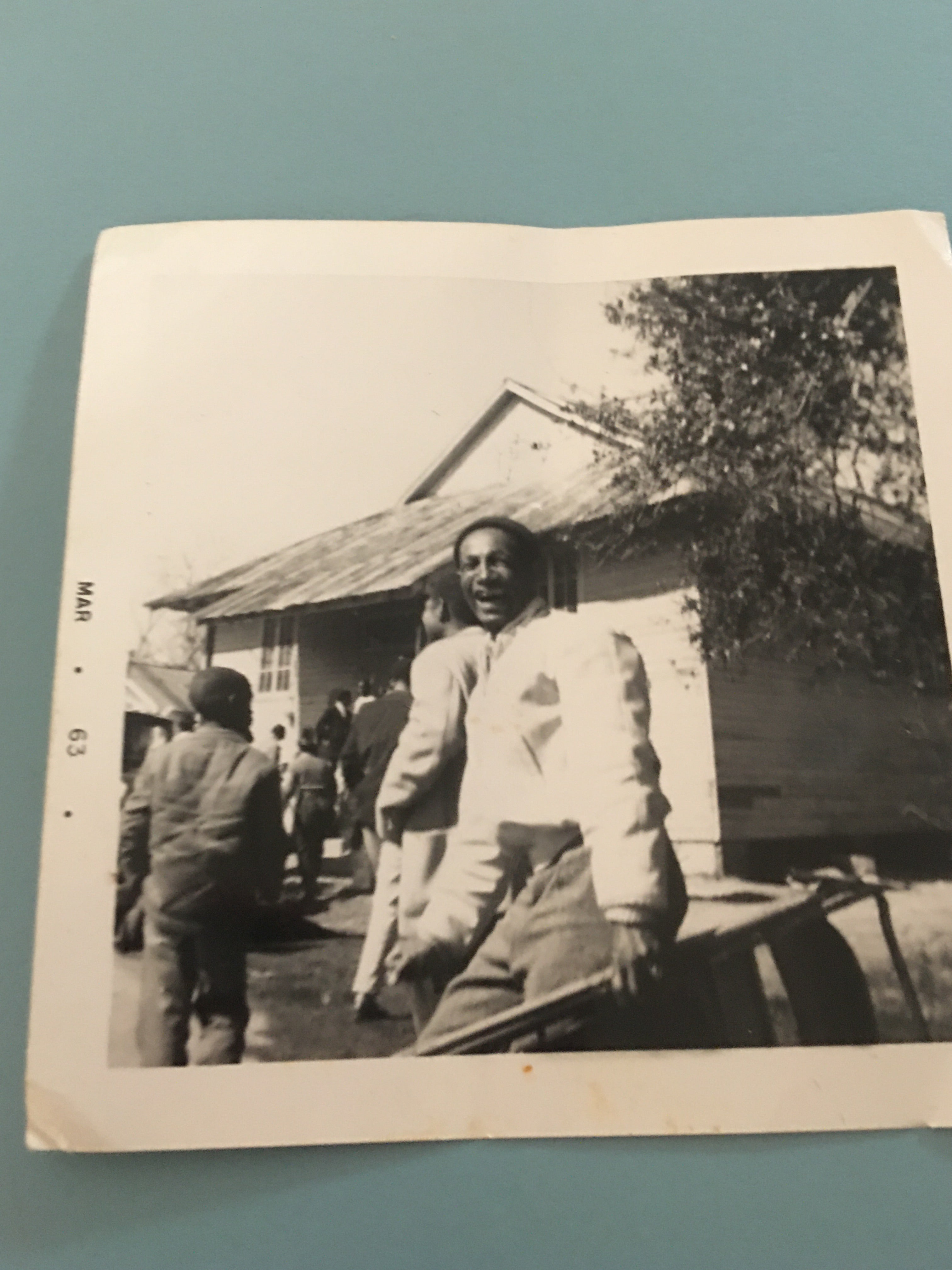 Bring Your Own Chair
I love this photograph taken March 1963 of Harry Fairconnetue walking into the Hall with his chair in his hand. Look at his expression - he is happy, among friends, and looking forward to a good time. I don't know what was happening that day at the Hall, but like all gatherings that take place here, I know they passed a good time. 
There are some things that have changed about the Hall since this photograph was taken. In 1982, the organization, Hundred Members Debating Benevolent Association, disbanded with only eight members left (Russell Nichols and Chuck Robert Williams III were two of the eight). The members were paid the remaining funds left from the kitty that was used to help in the community. 
The Hall was then sold for the first time to a white owner - the Disabled Veterans of America - and it has remained under white ownership even until I bought it in 2018. The only owners since 1982 who have rehabilitated the Hall were Jesse Loya and myself. Jesse remediated the damage from Katrina, and I remediated the damage from Zeta. Each time, we both put our own stamp on the building that can be seen today. 
The one thing that has never changed, and I credit the ancestors who created this place, is the joy you feel when you come to the Hall for an event. Whether it is comforting the families who have had a repast here for a loved one or a bunch of folks kicking up their heels and dancing to a band on the historical stage, there is an energy that lives inside of this building, which could only be called JOY. 
Back in the day, the 100 Men Hall was a Black energy center that attracted Black musicians traveling the South and Black families who came together for their social life. The joy that was created lingers in the vibe here, and as the current owner, I want to make sure I honor the Hall's and the ancestors' intention - which was for the Hall to be a place that celebrates and elevates difference. 
Yes, we may be the same as human beings, but culturally we have differences that set us apart, and these differences enrich us all and make us more interesting to each other and as a community. Take a moment to look at Harry's face in this photograph and know that what Harry was feeling right in that moment was Black joy -- oh, what a feeling!
By Rachel Dangermond