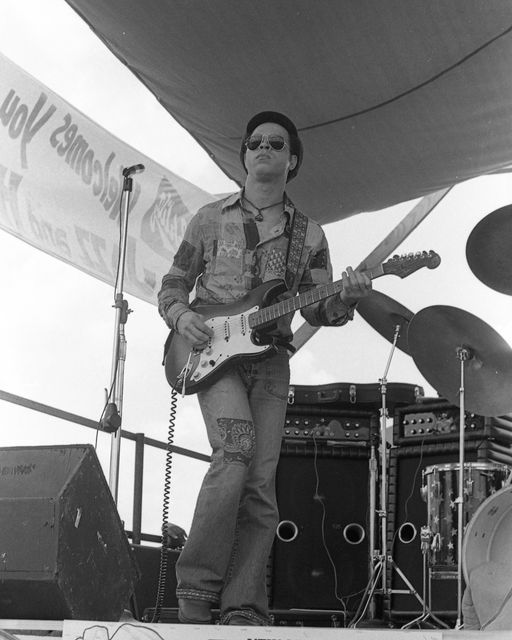 Deacon John and the 100 Men Hall
On October 15, 2022 Deacon John & The Ivories will take to the historical stage of the 100 Men Hall for the Chitlin Circuit weekend celebration. Deacon John likes to say he is the last man standing on the circuit and only because he has outlived the competition. 
Deacon John Moore is no stranger to the 100 Men Hall, having played here in the 50s and 60s, and then front and center when the MS Blues Trail marker was dedicated five years after the Hall was recovering from Hurricane Katrina. 
Deacon John is no stranger to our world either. When I lived in New Orleans and was looking for a musician to play my mom's memorial, James Singleton suggested Deacon John, having just attended a funeral where James said, there wasn't a dry eye in the house. 
My mom was buried in Washington Parish, Louisiana, where her people are from and the morning of the dedication of her tombstone on the one year anniversary of her passing, I drove there with Deacon John and my toddler son. In 2009, I had met my son on a Monday, exactly a week after my mother passed on a Monday. 
We stood outside on a crisp winter day among pine trees and cattle and without any amplification needed, Deacon John sang Any Day Now, Many Rivers to Cross to not a dry eye in our small gathering of family and close friends. Later, when we were headed to my aunt's for the repass, before Deacon John got in the truck, he picked his guitar back up and sang Nature Boy to Tin who was already strapped in his car seat. 
This October, as part of our centennial celebration, we are hosting our Chitlin Circuit weekend. This is part of four themed weekends that are designed to tell the story of the 100 years of the 100 Men Hall, a program that is partially funded by a grant from the MS National Heritage Area. 
The 100 Men Hall was the hottest venue for Black entertainment in the region. Throughout the '40s and '50s, it attracted some of the most iconic Black musicians, who were excluded from other venues in the segregated South. The most important entertainers and performers in America came off the Chitlin Circuit. 
Preston Lauterbach, author of The Chitlin' Circuit and the Road to Rock 'n' Roll wrote, "In the African-American press, they were typically called the one-nighter circuit or the theatrical circuit, it was dressed up a little bit. Chitlin' was informal."
"[Lou Rawls has] been credited with the term," says Ben Zimmer, executive producer of vocabulary.com and language columnist for The Wall Street Journal. "All the early examples of it ... are from interviews with him."
By Rachel Dangermond 
Photo by Don Brandon (Jazz Fest 1976)