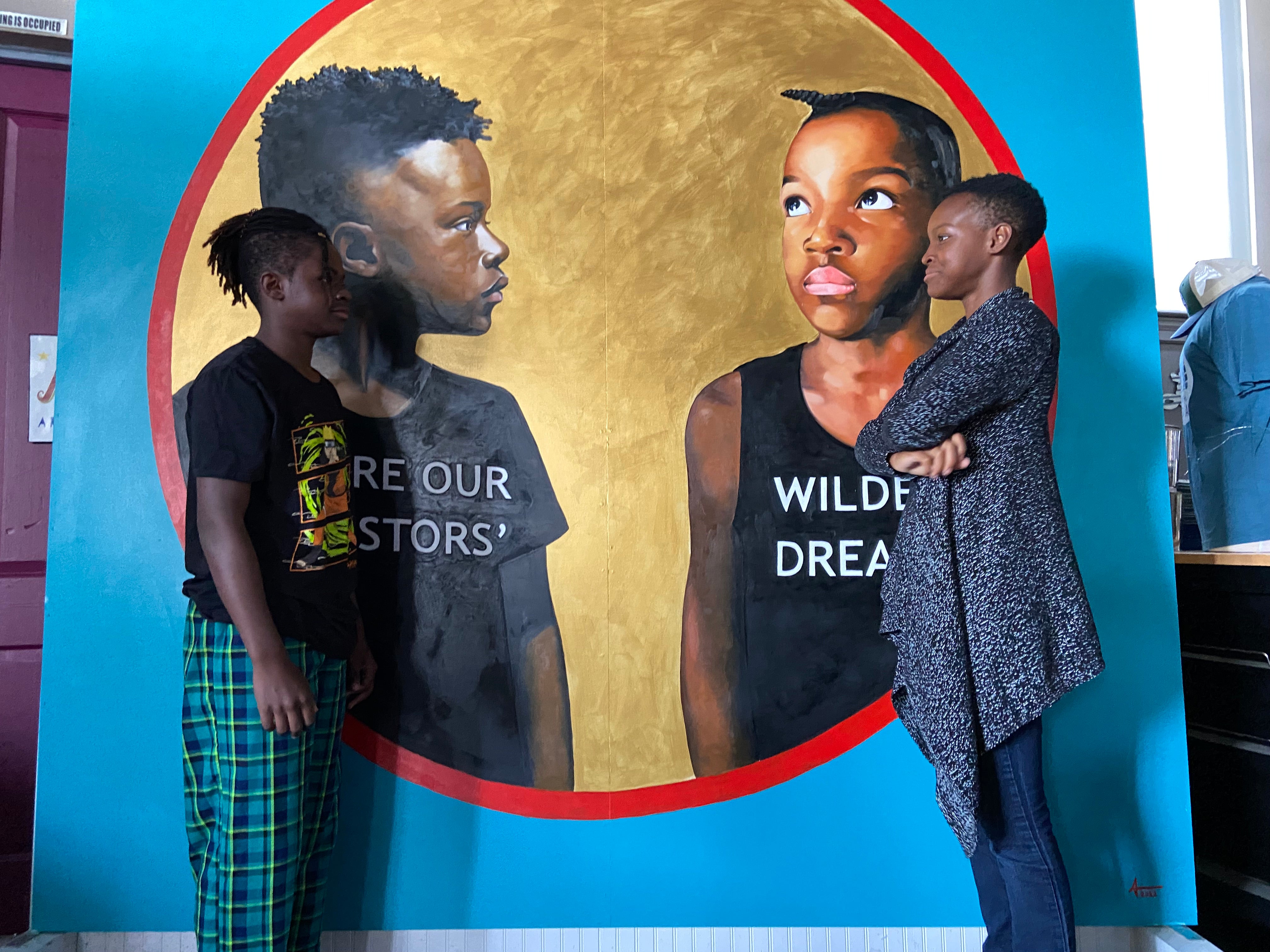 If you listen carefully enough, you will hear the past
The 100 Men Hall begins its year-long centennial celebration with the Ancestors' Weekend during June 17, 18 and 19, 2022. Although the exact date the Hall's building construction was finished is unknown, it is close enough to Juneteenth to mark the occasion on this weekend in June 2022. 
Until the 1960's, the African American population in Mississippi and other places in the South were denied access to burial and medical insurance. However, 12 civic-minded African American men in Bay Saint Louis came together to form a benevolent society (1894) to take care of their community. From the nonprofit organization grew a desire for a place to gather and celebrate all life events, and the 100 Men Hall was built (1922). The Hall came to be the epicenter of Black life and culture for the MS Gulf Coast, allowing talented artists and musicians excluded from other venues an exhibition space, while supporting cooperative economics. Over the decades, the Hall has attracted legendary musicians such as James Brown, Etta James, and Ray Charles as a stop on the "Chitlin' Circuit". Significantly, it is one few physical landmarks still standing on the Mississippi Blues Trail.
The 100 Men Hall's centennial will be celebrated in four themed weekends commemorating significant eras in the Hall's 100-year history - each program is designed to celebrate, commemorate and educate the community and beyond about the rich history of the 100 Men Hall. 
The four themed weekends are The Ancestors' Weekend (June 17-19, 2022), The Chitlin' Circuit (October 14-16, 2022), The Harlem Renaissance Weekend (February 3-5, 2023), and The Rise of the DJ/Disco Weekend (June 16-19, 2023). 
This project is made possible by a grant from the Mississippi Coast National Heritage Area. All dates, times and tickets are on the 100 Men Hall's website – https://the100menhall.com - please sign up to receive updates to the programs.
By Rachel Dangermond