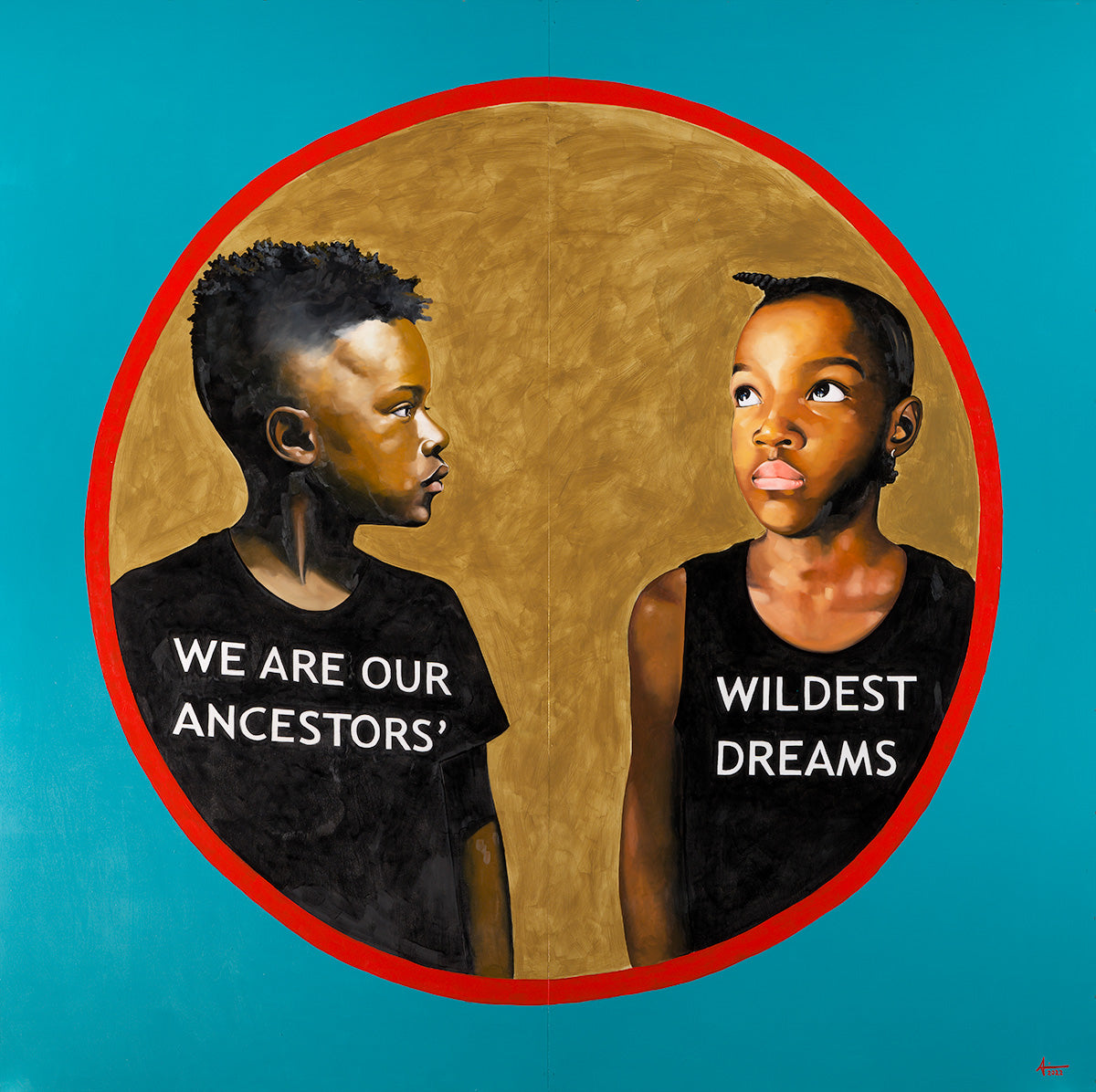 POSTER - ADRIENNE BROWN DAVID's WE ARE OUR ANCESTORS
We Are Our Ancestors Wildest Dreams 8' x ' painting, Ancestors, created by artist Adrienne Brown David for the 100 Men Hall's centennial commemorating the Ancestors. 
The art print has the 100 Men Hall logo and is fine cotton paper that is 16x16 or 10x110.
Founded in 1894 by 12 civic-minded African American Bay Saint Louis residents whose goal was to "assist its members when sick, bury its dead in a respectable manner, and knit friendship" the Hall grew to become a robust performance venue included on "the chitlin circuit", an historic nationwide network of performance spaces, and a stop on the Mississippi Blues Trail map.
An 8' x 8' mural, We Are Our Ancestor's Wildest Dreams, by artist Adrienne Brown David is inside the Hall. Brown David's work captures Black childhood that is pure and uninterrupted. Her children and their real-life experiences are often the subject. The need to capture the reality of their specific childhood and the freedom that comes with it is the inspiration that drives her. It is essential that her work illuminates an often under-recognized narrative: that black childhood is as important and as beautiful as every other child's. 
The painting was partially funded by a grant from MS Coast National Heritage Area.