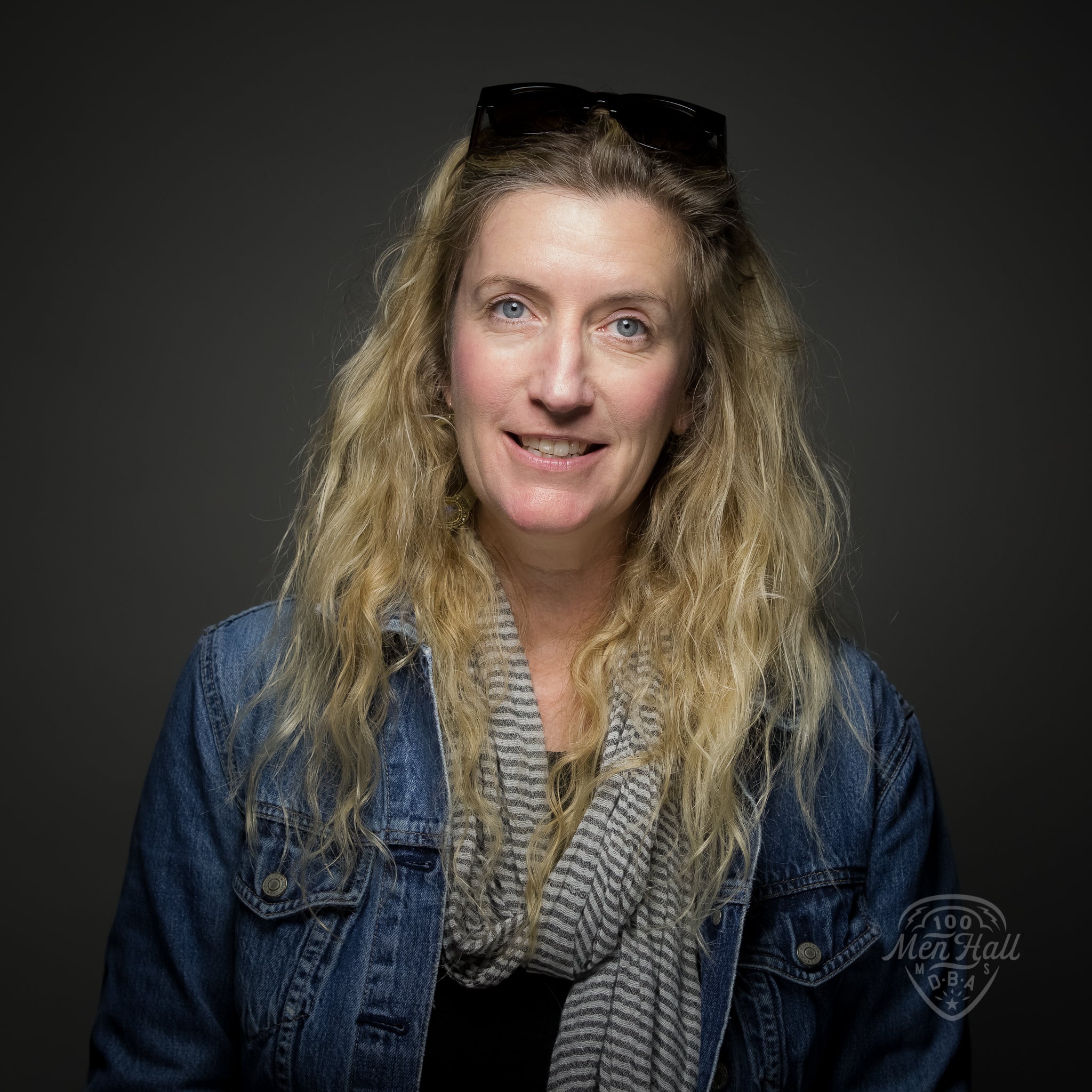 Ann Madden
DAY 201 Ann Madden photographed exclusively for the 100 Men Hall People Project (100MHPP). 
I definitely did not know about the Hall until I moved here and I think I learned of it when I came to see Walter Wolfman Washington when the previous owners had it. I was happy it existed. I was looking at this place from such a different lens. I didn't know much about BSL at all but I liked the vibe here better than anywhere else on the coast. Then I got involved in the Cedric Burnside fundraiser for the Campaign to elect David Baria to the U.S. Senate. The way that event came together, it was a team effort, we all rallied around this candidate, from the start I thought we needed Cedric Burnside and I put it out there and it almost didn't happen but then it did.  
 (Photo by: Gus Bennett | The 100 Men Hall People Project) 
____________ 
100MHPP RIGHTS USAGE TERMS: This official 100 Men Hall People Project (100MHPP) photograph is made available only for publication by news organizations and/or for personal use printing by the subject(s) of the photograph. The photograph may not be manipulated in any way and may not be used in commercial or political materials, advertisements, emails, products or promotions that in any way suggests approval or endorsement by the 100 Men Hall People Project or Rachel Dangermond.  
© 2019 The 100 Men Hall People Project (100MHPP) 
#100MenHall #100MenHallPeopleProject #mgcnha #heritagearea #GusBennett #Mississippi