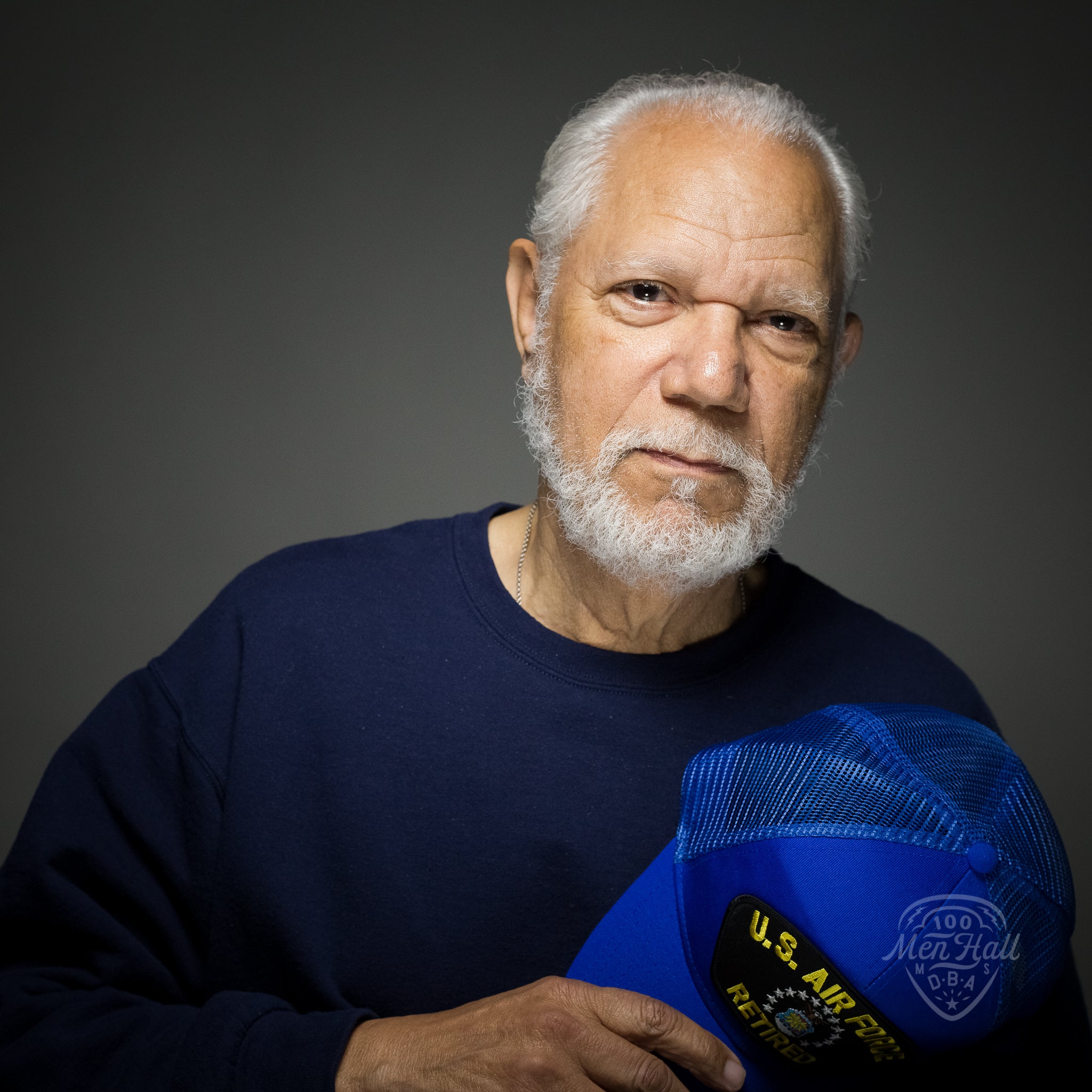 Oscar Barabino, Jr.
DAY 202 Oscar Barabino, Jr. photographed exclusively for the 100 Men Hall People Project (100MHPP). 
I was always aware of the Hall. It was a benevolent society that helped people when they got sick and paid for burials. It was a community fellowship place. The Hall was where people went to have dances and events. I remember coming here as a teenager and dancing in here. The Hall closed before I left here. One of the things that stuck out the most was the big fans. They had great big box fans. There was no air conditioning and on those hot nights the fans were going and going but it wasn't really cooling much. Back then we dressed up, not like today. In the 60s, Banlon shirts were very popular and we wore those instead of a suit and tie. Depending on how much fun you were having, you had to be wet from sweat! That meant you were having a good time. There was a picture of my mother and father sitting at one of the tables here and all the other people their age I recognize like Ms. Catherine [Ishem] and Ms. Alvina [Nichols].  
(Photo by: Gus Bennett | The 100 Men Hall People Project) 
____________ 
100MHPP RIGHTS USAGE TERMS: This official 100 Men Hall People Project (100MHPP) photograph is made available only for publication by news organizations and/or for personal use printing by the subject(s) of the photograph. The photograph may not be manipulated in any way and may not be used in commercial or political materials, advertisements, emails, products or promotions that in any way suggests approval or endorsement by the 100 Men Hall People Project or Rachel Dangermond.  
© 2019 The 100 Men Hall People Project (100MHPP) 
#100MenHall #100MenHallPeopleProject #mgcnha #heritagearea #GusBennett #Mississippi