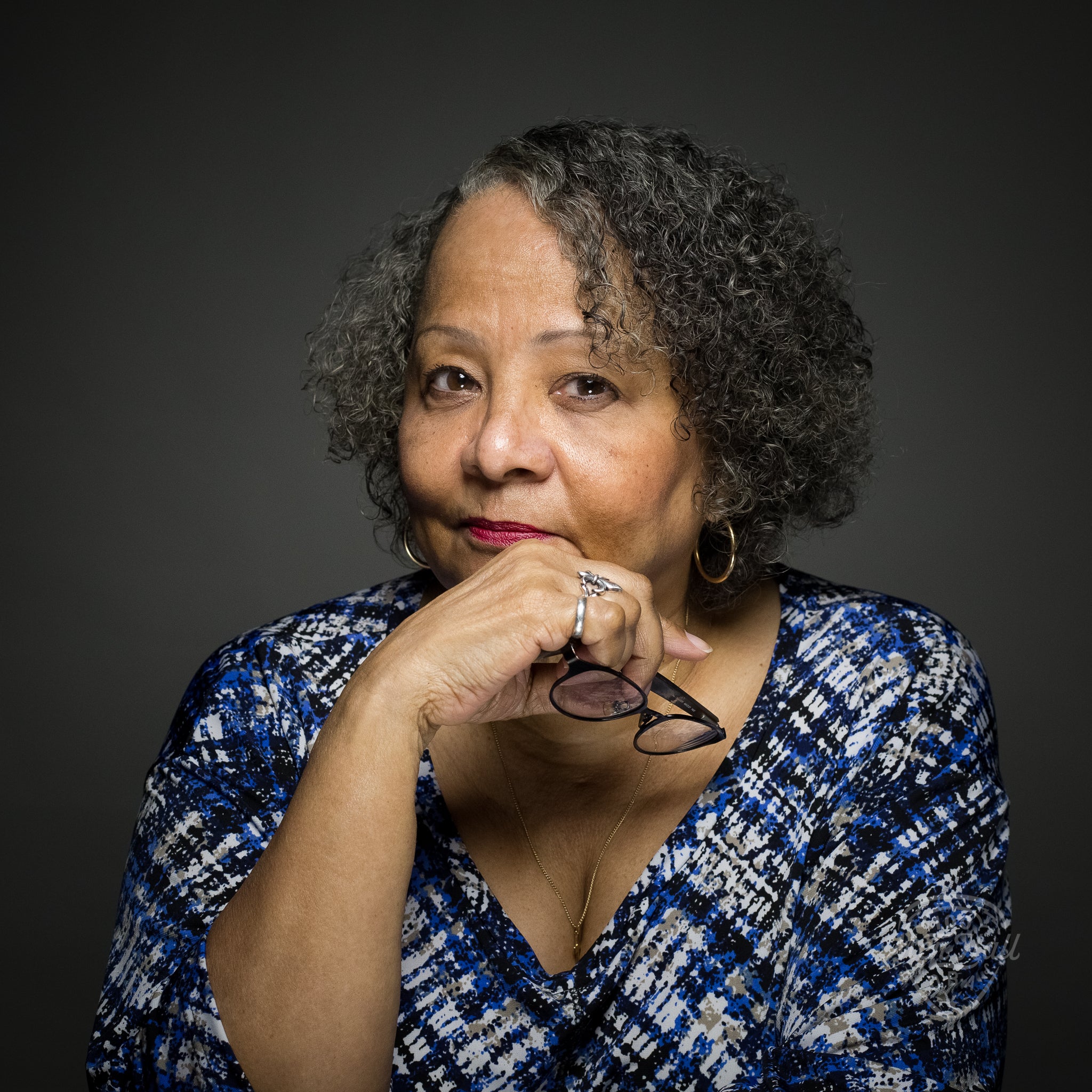 Sandra C. Barabino
DAY 203 Sandra C. Barabino photographed exclusively for the 100 Men Hall People Project (100MHPP). 
I was born here, but we were very sheltered so we weren't allowed to come to places like the 100 Men Hall even though my dad was born into a family of musicians. I'm sure my dad probably played here, but I don't have photos. My uncle Ellsworth Collins probably played here. I remember coming one Mardi Gras after the parade and they were doing this dance to Rufus Thomas' Walking the Dog and the dance was called the dog so you can imagine what it looked like. I must have been about 10 or 11, and I was shocked. I can still see those people doing that dance in my mind. When I heard they were going to shut down the Hall for some reason it broke my heart even though I didn't know a lot about it. I felt that it was dying, so I'm glad you are doing this project to keep the history alive. I am a Collins and a Favre (there are two sets of Farves, one spelled Favres and one spelled Farves – my mother's name was Favre. She was born on Mon Louis Island. My parents were born in Bay Saint Louis. The lady in the Creole Gossiper photo that I call Mamie (maiden name was Barabino) was my dad's mother (he was the baby boy and his siblings were Evangeline (Charles Joseph's mother), Oscar (Rip), Emile, Ellsworth and Lucille. Clarence Collins was my dad. He was an artist and a musician. My mom's mother died the day after I turned one year old so I didn't know her. My dad's side were all musicians. My mom had two or three of us kids at the time, and she told my daddy that he had to make a choice between his family and his music. So he joined the Army and we left. I was a teenager when I left. I remember the 64-65 school year registering in San Antonio. I did come back often to visit. The Favre family house is at 521 Main. It was built by my grandfather, Raphael Favre (he was a carpenter, spoke French as his first language). I was born in that house and so was my sister. Ms. Carmen was the midwife. The room I was born in is still standing. My cousin lives there now, Cedric Hazeur.  
 (Photo by: Gus Bennett | The 100 Men Hall People Project) 
____________ 
100MHPP RIGHTS USAGE TERMS: This official 100 Men Hall People Project (100MHPP) photograph is made available only for publication by news organizations and/or for personal use printing by the subject(s) of the photograph. The photograph may not be manipulated in any way and may not be used in commercial or political materials, advertisements, emails, products or promotions that in any way suggests approval or endorsement by the 100 Men Hall People Project or Rachel Dangermond.  
© 2019 The 100 Men Hall People Project (100MHPP) 
#100MenHall #100MenHallPeopleProject #mgcnha #heritagearea #GusBennett #Mississippi