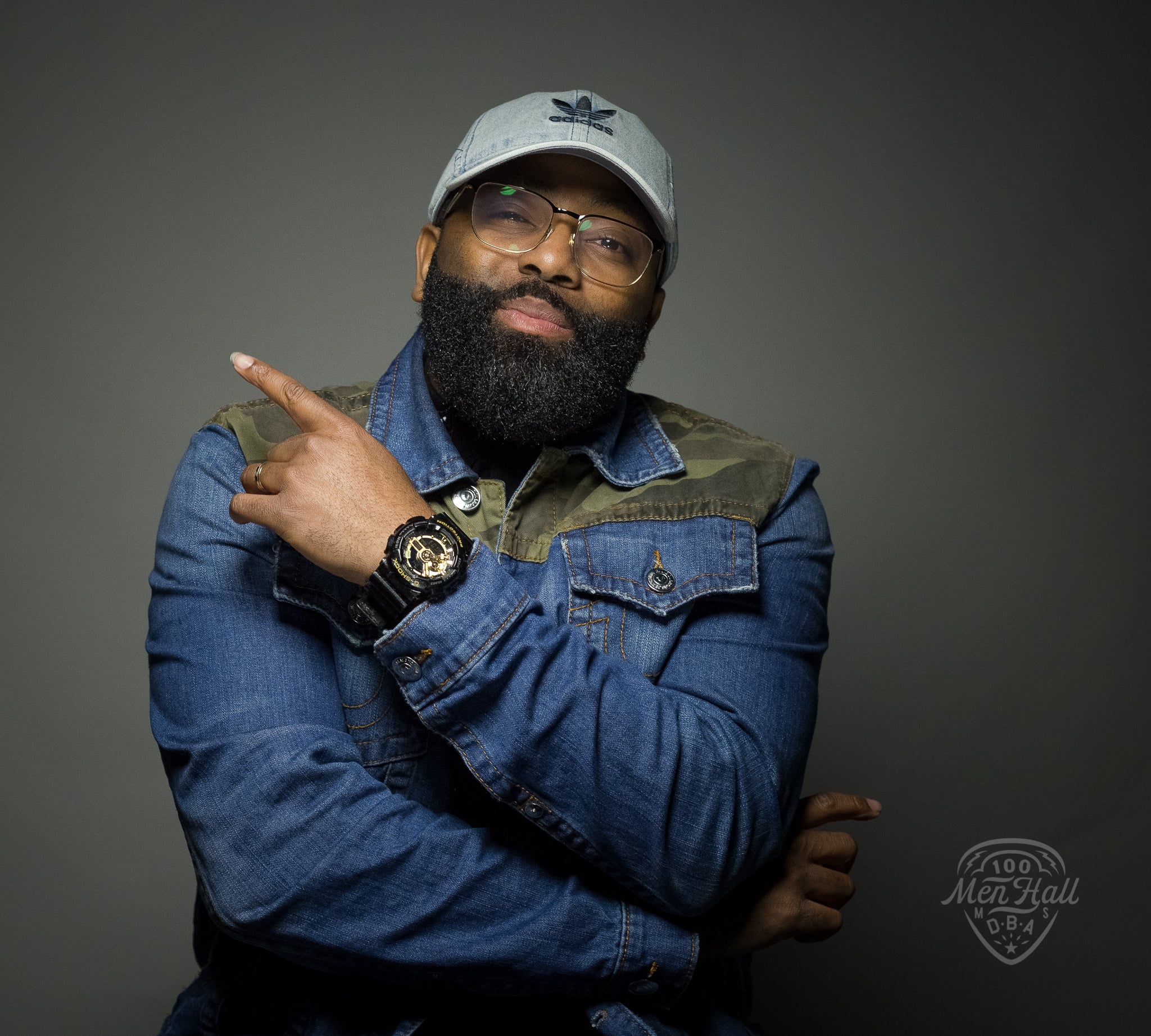 Jason McKay
DAY 037 Jason McKay photographed exclusively for the 100 Men Hall People Project (100MHPP). 
I heard about the Hall for the first time two years ago. There was an article that was done. I grew up in the Waveland and Bay Saint Louis area and didn't hear about the Hall. I lived a significant amount of time in Bay Saint Louis from 10 till I graduated from High School. I love history and I'm a history buff and I felt how did I not know this and it caught me by surprise with all the rich history. I live in Birmingham and there is significant history there and I study it. I'm not from there but I've been there since 2000 and I take the information as precious but the people who live there take it for granted. Both of my parents are deceased so I couldn't ask them about it. It's an amazing space, I'm a performer also and I would love to perform. I am a positive rapper.
(Photo by: Gus Bennett | The 100 Men Hall People Project)
____________
100MHPP RIGHTS USAGE TERMS: This official 100 Men Hall People Project (100MHPP) photograph is made available only for publication by news organizations and/or for personal use printing by the subject(s) of the photograph. The photograph may not be manipulated in any way and may not be used in commercial or political materials, advertisements, emails, products or promotions that in any way suggests approval or endorsement by the 100 Men Hall People Project or Rachel Dangermond.
© 2019 The 100 Men Hall People Project (100MHPP)
#100MenHall #100MenHallPeopleProject #mgcnha #heritagearea #GusBennett #Mississippi