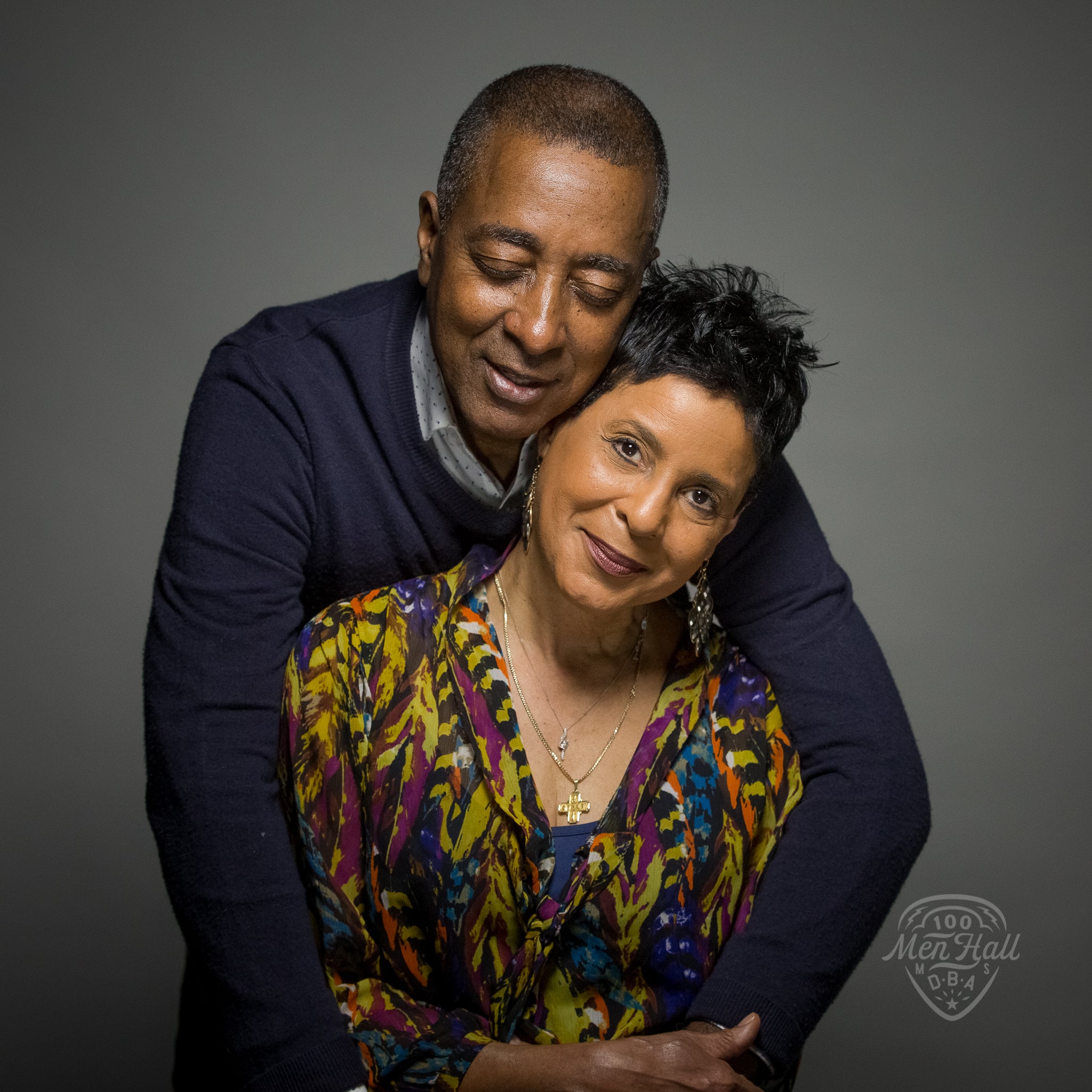 Maurice and Vonretta Singleton
DAY 002 Maurice and Vonretta Singleton, photographed exclusively for the 100 Men Hall People Project (100MHPP).
Maurice: My first experience was when I was seven or eight years old coming here for the Mardi Gras ball. I went to the balls here for years. I went to a number of dances here and in the fall of 1967, September or October, I saw Roscoe Robinson, who was a one hit wonder. I remember it because at the dance they were advertising Joe Tex coming November 3, 1967 and he was a big name with a lot of hits; he came but I didn't go. The magical moments here were the Mardi Gras balls. You knew everybody and as a kid we got introduced to dancing and it was part of the culture. It was a community of people who knew each other and shared a certain amount of mutual respect. I didn't costume at the ball but some of the dancers and the pages in the court were in costume. The king wore knickers back then and the queen wore a gown. We costumed on Mardi Gras day. This was the central place for fun where children learned to matriculate into adulthood because this is where we were able to party with our families and with other families. Us kids were watching our parents and your parents and we had fun with them. There was a lot of pride in our community back then.
(Photo by: Gus Bennett | The 100 Men Hall People Project)
____________
100MHPP RIGHTS USAGE TERMS: This official 100 Men Hall People Project (100MHPP) photograph is made available only for publication by news organizations and/or for personal use printing by the subject(s) of the photograph. The photograph may not be manipulated in any way and may not be used in commercial or political materials, advertisements, emails, products or promotions that in any way suggests approval or endorsement by the 100 Men Hall People Project or Rachel Dangermond.
© 2019 The 100 Men Hall People Project (100MHPP)
#100MenHall #100MenHallPeopleProject #mgcnha #heritagearea #GusBennett #Mississippi