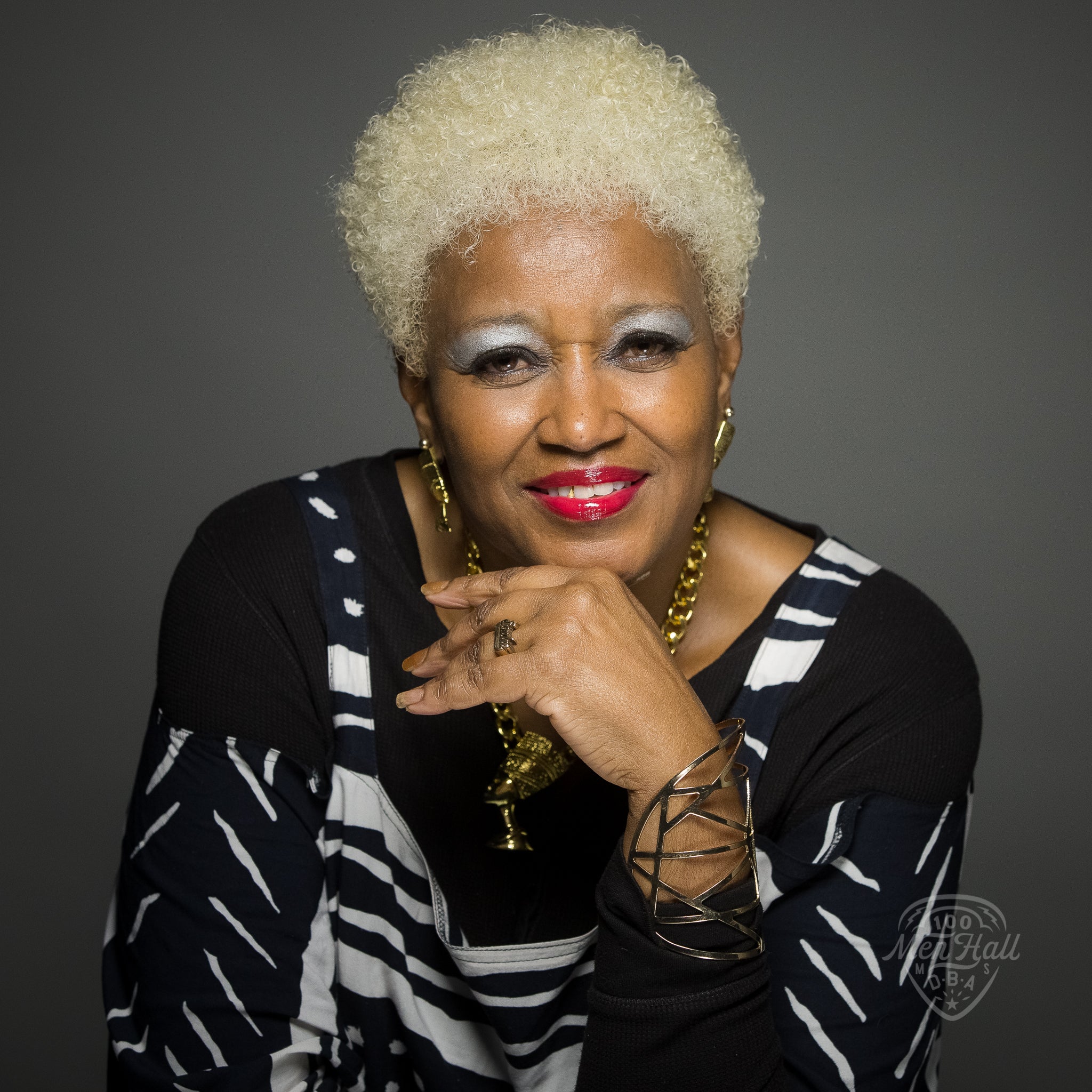 Sandra Price
DAY 003 Sandra Price, photographed exclusively for the 100 Men Hall People Project (100MHPP).
I first knew about the Hall because my mother, Doris Lyons, and my father, Leroy "The Greedy Man" came to hear artists like Otis Redding, James Brown, and Wilson Pickett here. Then I knew as a young child that this was the only place that we as black people could go to be entertained. There were a few clubs in people's houses but this was the only public building where an entertainer who came to Bay Saint Louis could perform. In my teenage years ('74 - '75) there were some local Louisiana artists, by that time the chitlin circuit had died down, but Chocolate Milk came and we went to hear them. We were still coming here then. In the early 80s, some nightclubs started opening and we started going there instead and everything changed. In honor of the manless weddings that used to be popular here, our organization, Retrofit, did a tribute to the ladies who put that play together. When we were coming up everything was magical here because it was a like a first experience of going somewhere other than our house. When we were getting ready to come, we knew as soon as we left out the house we were going to have a good time. You didn't care about the sound or decorations, you cared about going out and you knew you were going to have fun. 
(Photo by: Gus Bennett | The 100 Men Hall People Project)
____________
100MHPP RIGHTS USAGE TERMS: This official 100 Men Hall People Project (100MHPP) photograph is made available only for publication by news organizations and/or for personal use printing by the subject(s) of the photograph. The photograph may not be manipulated in any way and may not be used in commercial or political materials, advertisements, emails, products or promotions that in any way suggests approval or endorsement by the 100 Men Hall People Project or Rachel Dangermond. 
© 2019 The 100 Men Hall People Project (100MHPP)
#100MenHall #100MenHallPeopleProject #mgcnha #heritagearea#GusBennett #Mississippi