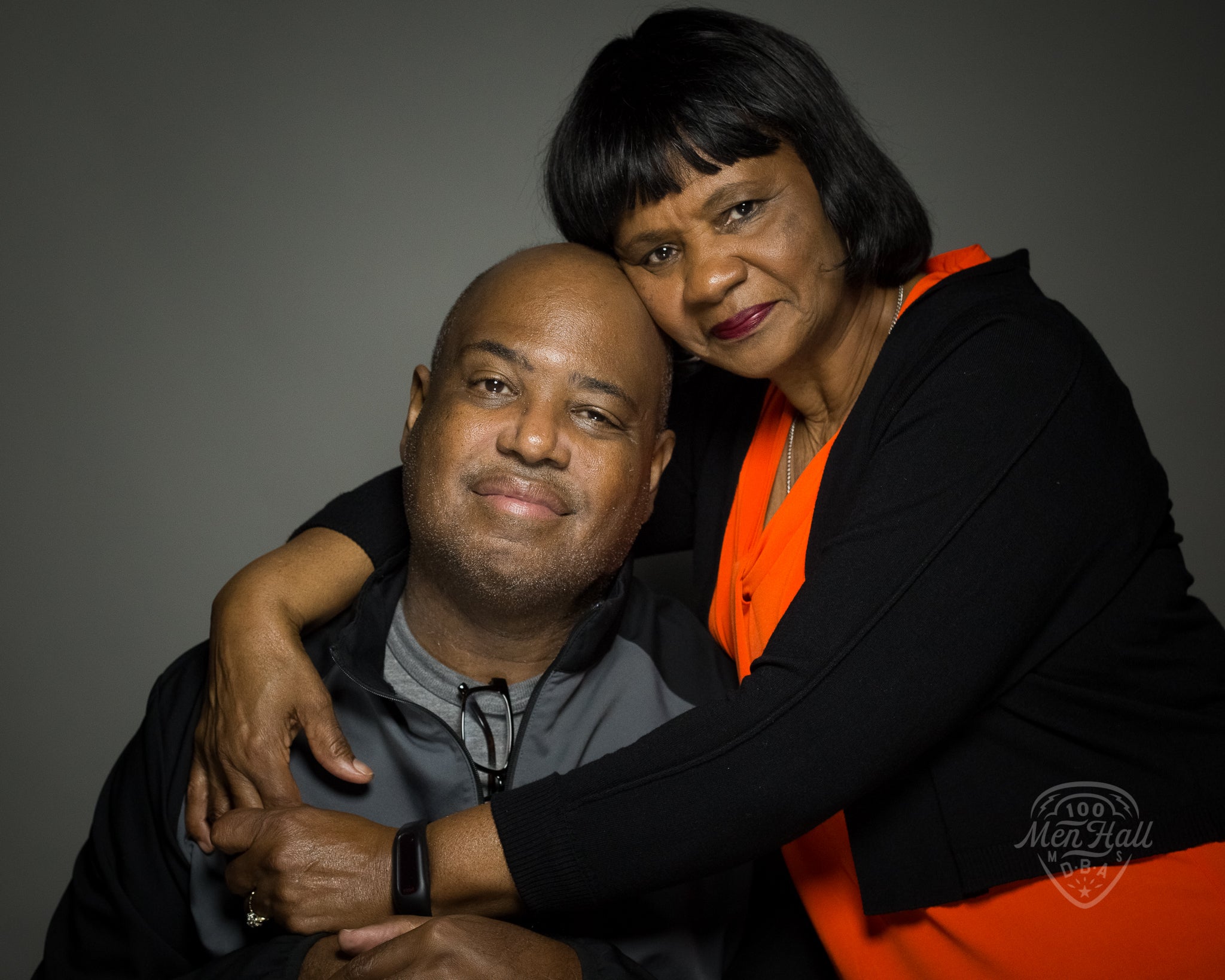 Terry and Bobby Tate
DAY 165 Terry and Bobby Tate photographed exclusively for the 100 Men Hall People Project (100MHPP). 
My parents came to the Hall because they lived right down the street. She would have been coming to the Hall at 14 years old. They were very active in the community.  They used to have the parades here when I was about 12, I would come. I came after the parades; there was always a function here. We would come and enjoy the festivities. There were dances here when I was a teenager. I would watch the Meters for free, and I was seeing a young lady who knew them so I could come in for free at 15. My mom and dad were part of the Mardi Gras krewe. Bobby knew about the Hall because she's in tourism but she didn't grow up here. When King Floyd made the song Groovy, he was trying to talk to my cousin and we were teenagers! Terry's parents always talked about coming to the Hall. My dad was in the drum corp like the Bay Ratz; we would perform for St. Patrick and Mardi Gras.  
(Photo by: Gus Bennett | The 100 Men Hall People Project) 
____________ 
100MHPP RIGHTS USAGE TERMS: This official 100 Men Hall People Project (100MHPP) photograph is made available only for publication by news organizations and/or for personal use printing by the subject(s) of the photograph. The photograph may not be manipulated in any way and may not be used in commercial or political materials, advertisements, emails, products or promotions that in any way suggests approval or endorsement by the 100 Men Hall People Project or Rachel Dangermond.  
© 2019 The 100 Men Hall People Project (100MHPP) 
#100MenHall #100MenHallPeopleProject #mgcnha #heritagearea #GusBennett #Mississippi