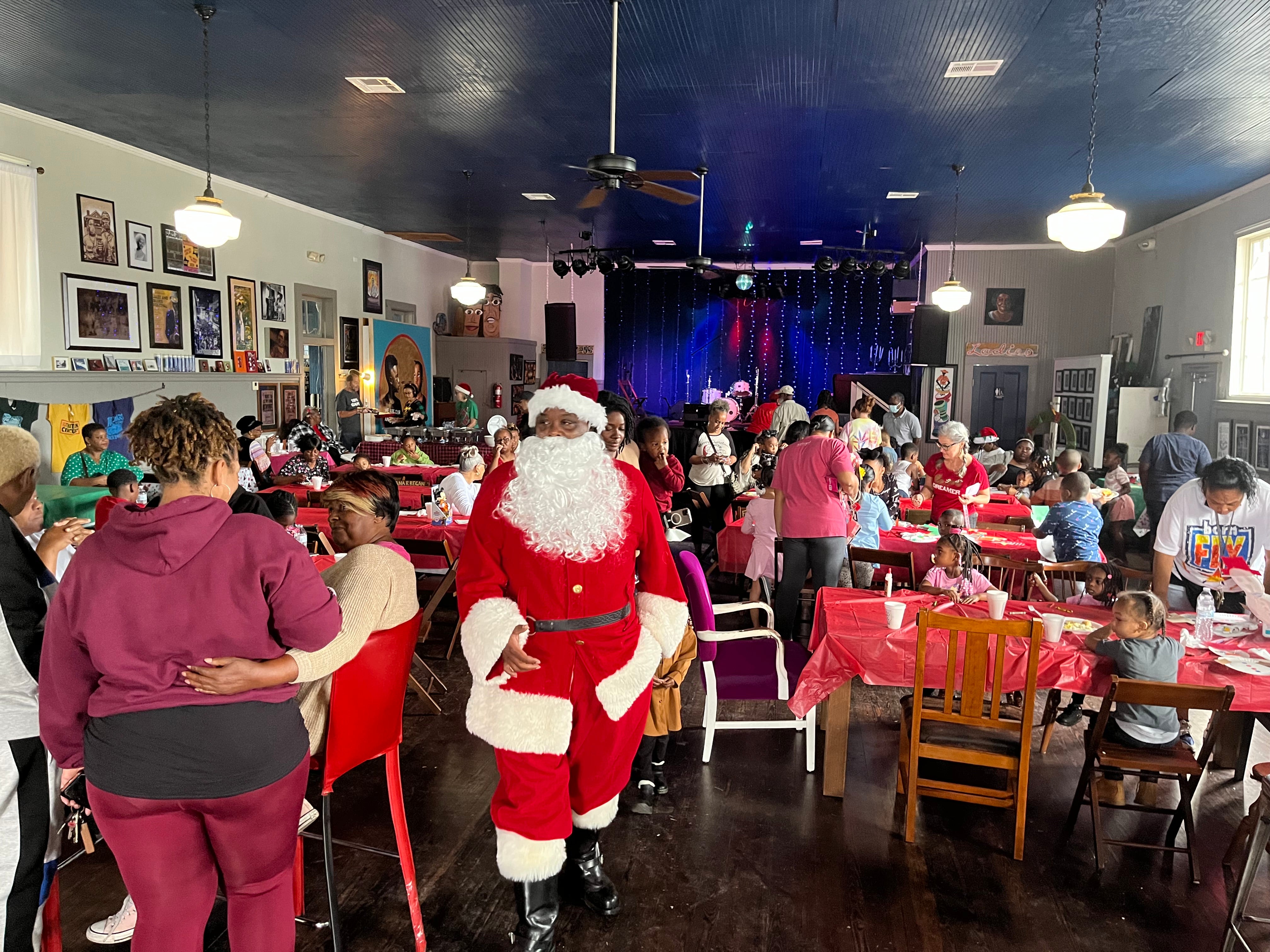 A SOULFUL CHRISTMAS
On Saturday, December 10, 2022, the 100 Men Hall held its annual A SOULFUL CHRISTMAS and oh, what delight! To see all the kids in here playing games, winning toys, doing a cakewalk, eating a hot breakfast, and able to take a pic with the Hall's Chocolate Santa and Mrs. Claus! So much JOY to behold!
This event is free to the community and is one of the Hall's favorite events. Every year, around 100 children and their parents pour into the Hall to eat a hot breakfast, play reindeer games, draw and color, create snowman and reindeer crafts, and participate in the beloved cake walk and raffle drawings for bikes and toys. 
The kitchen is staffed with volunteers from 100 WOMEN DBA and the event could not, would not happen, without SANDRA PRICE and her crew from RETROFIT. Retrofit collects toys and donations all year long to make this event a super day filled with excitement and wonder for the kids and their families. Sandra pours her love into making sure each child is cherished and walks away with a toy!
We are so grateful to the other organizations that make this event every year: Ann Madden Photography, Helping Hands of Waveland, 100 WOMEN DBA, KORP tng, Da Village, Gulfside Assembly and NAACP.
Thanks this year to MAP kids who performed a Crazy Mixed Up Christmas Pageant on stage in the midst of all this crazy fun to add to the event!
By Rachel Dangermond 
Photography by Ann Madden